What Does Medicare Cover?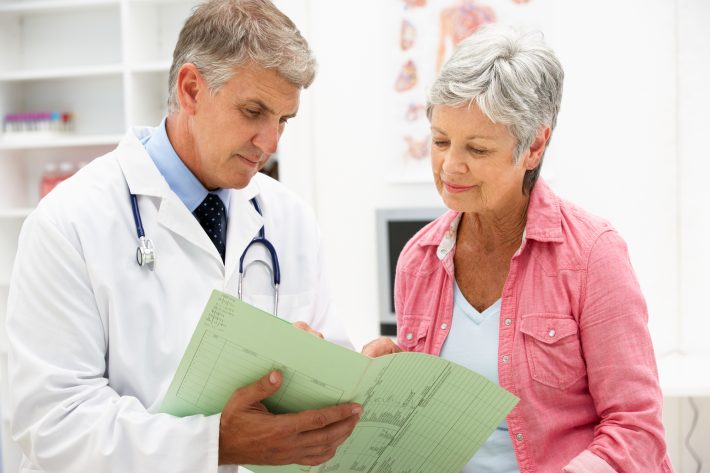 Medicare is a federal health insurance program designed to offer healthcare benefits to individuals over 65 or those under 65 living with a disability. Like all health insurance programs, Medicare offers coverage to cover health-related costs such as doctor's visits and hospital stays. 
While Medicare is a single health insurance program, it's made up of different parts. The parts of Medicare, sometimes referred to as the ABCD's of Medicare, all cover different health services. To get the most use out of your Medicare insurance, it's best to have a solid understanding of what each part of Medicare covers and how they work together. 
The Parts of Medicare
You choose how you get your Medicare coverage – either through Original Medicare (Parts A and B) or a Medicare Advantage Plan (Part C). Some individuals also need additional coverage, such as Medicare drug coverage (Part D) or Medicare Supplemental Insurance (also called Medigap).
So, we've listed Medicare Parts A, B, C, D, and Medicare Supplements. At this point, you're probably wondering what exactly this means and what kind of health services each part covers – and we're here to help. 
Medicare Part A
Medicare Part A is also referred to as "Hospital Insurance" and is part of what is referred to as Original Medicare. Part A covers: 
Inpatient care in a hospital.

Part A covers care when you're admitted into the hospital as an inpatient due to a doctor's order to treat an injury or illness. 

Skilled nursing facility care.

Short-term skilled nursing care is covered during a qualifying hospital stay in which your doctor has determined your need for daily skilled care. 

Nursing home care

(inpatient care in a skilled nursing facility that's not custodial or long-term care). Similar to skilled nursing facility care, your doctor must determine your need for daily skilled care. Custodial care may be covered if, and only if, it is not the only type of care needed.

Hospice care.

You qualify for hospice care when your doctor certifies that you are terminally ill, and when you agree to hospice care, that means that you agree to comfort care (palliative care) rather than care to cure your illness. 

Home health care.

Part A covers home health care services such as part-time skilled nursing care, physical therapy, occupational therapy, speech-language pathology services, and medical social services. 
What you pay for Medicare Part A:
No monthly premium.

A yearly deductible (in 2021, this number is $1,484).

Nothing for the first 60 days in a hospital or 20 days in a skilled nursing facility.
Medicare Part B
Medicare Part B is also referred to as "Medical Insurance" and is part of Original Medicare. Part B offers you affordable access to two types of services:
Medically necessary services.

Medically necessary services are services or supplies that are deemed medically necessary and meets standards of medical practice in order to diagnose or treat medical conditions.

Preventive services

. Preventive services are health care services used to prevent or detect illness.

 
Examples of services covered by this part include doctor visits, lab tests, diagnostic screenings, x-rays, outpatient hospital care, durable medical equipment, mental health care, and preventive care.
What you pay for Medicare Part B:
A monthly premium (in 2021, this number is $148.50 for most individuals).

A yearly deductible (in 2021, this number is $203).

20% coinsurance for Medicare-approved services after you hit your deductible.

No cost for most preventive services.
Medicare Part C
Medicare Part C is also referred to as "Medicare Advantage." Part C is essentially an alternative to original Medicare. Through Medicare Advantage, you obtain benefits through private health insurance providers that contract with the government . These plans typically bundle the benefits of Medicare Parts A, B, and usually D, plus a few other added benefits as well. 
Added benefits that these private health plans offer may include:
Copays, deductibles, and coinsurance for covered services.

Each plan is different, but some Medicare Advantage plans pay for part of these costs. 

Most dental care.

You can find plans that cover dental care services such as regular cleanings, fillings, dentures, dental procedures and other supplies and services.  

Routine eye care.

While Original Medicare pays for some types of eye services, routine eye exams for eyeglasses and contact lenses are not included – Medicare Part C does. 

Routine hearing care.

Similar to eye care, Original Medicare may cover some types of services related to your hearing, but not routine exams which are included in Medicare Advantage. 

Prescription medicines.

Medicare Advantage plans typically include coverage for prescription drugs, something that Original Medicare does not cover. 

Acupuncture.

Original Medicare only covers some acupuncture for chronic lower back pain, but some Medicare Advantage plans cover acupuncture for a wider variety of conditions. 

Fitness programs.

Fitness programs like SilverSneakers, which includes in-person and virtual classes, are an added bonus to Medicare Advantage. 

Services outside of the U.S.

If you're a regular traveler, a Part C plan could include coverage for healthcare services outside of the country. 
What you pay for Medicare Part C:
Costs vary for each Medicare Advantage plan depending on which plan you select.

Premiums vary – you may pay a premium for Part C in addition to Part B, plans may have no premium, or plans may help you pay for some or all Part B premiums. But, in 2021, the average monthly premium for a Medicare Advantage plan is $21. 
Medicare Part D
If you take any type of prescription drugs, Medicare Part D will help pay for the cost of your medicine. Part D covers prescription drug coverage through private health insurance companies with contracts with the government to offer this service. And, even if you don't take prescription drugs at this time, it may be helpful to enroll in the coverage for any future needs. 
What you pay for Medicare Part D:
Costs can vary depending on your medications, the pharmacy you use, and the plan that you select. But, in 2021, the average monthly premium for a Medicare Part D plan is $33.
Medicare Supplements
Medicare Supplement plans, also called Medigap, helps fill in the "gaps" that Original Medicare doesn't cover. To purchase a Medicare supplemental policy, you must first enroll in Medicare Part A and Part B. These plans are sold by private insurance companies and may help cover additional costs such as copayments and deductibles. These plans aren't the same as Medicare Part C or D plans – they generally don't cover services such as vision, dental, long-term care, hearing aids, and glasses. 
What you pay for Medicare Supplements:
A monthly premium with the amount depending on which plan you select. 
Learn More About Your Medicare Plan Options
Every person's situation is unique – and that means that there is no clear answer as to which Medicare plan option is the "best." At Find The Plan, our team is prepared to talk through your specific situation to find the Medicare solution that suits your needs. We'll take the time to understand what you're looking for, your budget, how you use your health insurance, and what you would like covered. 
Ready to talk through your options? Feel free to reach out to our team – we're here and ready to help. You can either call now (during regular business hours) or schedule an appointment at a time that is convenient for you. 
You can also start your Medicare search by using our PlanMatch tool! This quiz takes less than 5 minutes and gives the team at Find The Plan a better understanding of what you're looking for.