What Are My Health Coverage Options Outside of OEP and AEP?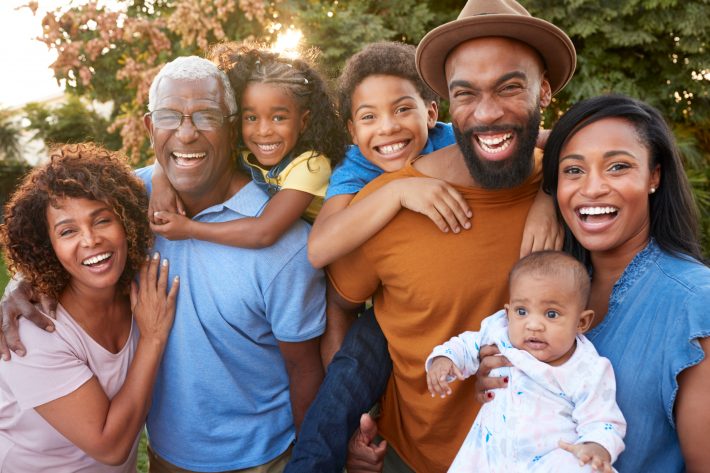 If you didn't sign up for health coverage during the Open Enrollment Period (OEP) or Annual Enrollment Period (AEP), don't worry – it's not too late.
For those under the age of 65, OEP isn't the only time of the year for individuals and families to enroll in health coverage. Special Enrollment Periods associated with different life events qualify you to reevaluate your health coverage and enroll in a new plan that suits your needs. Or, if you're looking for supplemental insurance like dental, vision, or short-term options, you can enroll in these plans throughout the year as well.
For Medicare beneficiaries, AEP may be the primary opportunity in a year to enroll in Medicare plans, but there are a few other options that could apply to you as well, such as an open enrollment period specifically for Medicare Advantage plans.
Keep reading to dig deeper into the health coverage options you have outside OEP and AEP.
Health Coverage Options Outside of OEP
Special Enrollment Period (SEP) – Change in Household: A change in the household, including marriage or children, opens this SEP. If you have a significant change in your household status, you will be eligible to explore health insurance options.
Special Enrollment Period (SEP) – Loss of Coverage: Should you lose minimum essential health coverage (as outlined in the Affordable Care Act), you can enroll in a plan that qualifies as minimum essential coverage. This SEP typically occurs when an individual turns 26 and loses access to a parent health coverage plan or if an individual or family loses access to job-based coverage. Losing eligibility for Medicare or Medicaid also qualifies you for this enrollment period.
Special Enrollment Period (SEP) – Change in Residence: Health insurance plans are tied to the primary residence of the policyholder. So, if you or your family move, you are eligible to evaluate your options. Examples of this SEP include moving to a different zip code, a student moving to or from where they attend school, a seasonal worker moving to or from where they live and work, and a move to or from a shelter or transitional housing.
Special Enrollment Period (SEP) – Change in Eligibility: A change in eligibility is an all-encompassing SEP that covers any shifts in your qualifications to enroll in a health coverage plan. One of the more common examples of this SEP is a change in income that affects the plans and/or subsidies you may qualify for, but other examples can include becoming a U.S citizen, gaining or maintaining the status of a federally recognized tribe or an Alaska Native Claim Settlement Act Corporation shareholder, and leaving incarceration.
Supplemental Health Insurance: Supplemental coverage options are always available outside of OEP. This means that you can enroll in dental, vision, disability, critical care, life, accident, and other wellness solutions at any point in the year. If you're looking for a solution for major medical plans, short-term insurance plans are also available in most states and can act as a bridge to get you to the next Open Enrollment. It's important to note, though, that not all options are ACA compliant outside of OEP.
Health Coverage Options Outside of AEP
Initial Enrollment Period (IEP): The IEP allows new Medicare beneficiaries to enroll in Medicare Parts A & B through the Social Security Administration. Your IEP lasts for seven months – it begins three months before the month of your 65th birthday and ends three months after the month of your 65th birthday.
General Enrollment Period (GEP): If you missed the deadline for AEP, you still have an opportunity to enroll in Medicare Part B during the GEP every year from January 1st to March 31st. Medicare beneficiaries who pay a premium for Part A also have to enroll during the GEP if they didn't sign up during their initial enrollment period.  When you sign up during the GEP, you may experience a late enrollment penalty and coverage does not go into effect until July 1st.
Medicare Supplement Open Enrollment Period: The Medicare Supplement Open Enrollment Period only happens once unless you meet certain qualifications. It begins the month you turn 65 and lasts for a period of 6 months. During that time, you can enroll in a Medicare Supplement plan if you're already enrolled in Parts A and B.
Medicare Advantage Open Enrollment Period: For those enrolled in a Medicare Advantage plan, you can make changes to your plan during the Medicare Advantage Open Enrollment Period which takes place between January 1st and March 31st of every year. You can use this enrollment period if you would like increased benefits, recently switched to a plan that doesn't work for you, or are curious if there are better plans available. Some restrictions may be in place for changing plans including once you switch during the window period, and the plan is locked in for the remainder of the year.
Special Enrollment Period (SEP): You may qualify for a SEP if you lose or need to alter your Medicare plan due to certain life events and circumstances, such as changes in your employment status or residence.
Contact the Team at Find The Plan to Discover Your Health Insurance Options
Find The Plan licensed advisors can walk through options that are available to you and your family outside of OEP or AEP. LIG Solutions works with national insurance carriers across the US and has access to a full suite of major medical plans, supplemental coverage, and Medicare options.
The team at Find The Plan offers transparent, free consultations regarding your health insurance options. We'll discuss what you're looking for in a plan as well as available options that would suit your specific situation. As brokers, we have access to all private insurance and Marketplace health coverage plans, so you can feel confident that all options will be considered and any questions you have will be answered. We're here and ready to help you find the best plan for your needs and budget.
To get started, we recommend completing our PlanMatch tool. You can complete the questions in just five minutes, and your answers will give our team a better idea of what you're looking for before we even pick up the phone. Once your profile is complete, you can either contact our team right away or schedule an appointment at a time that is convenient for you.