Should I Use a Broker to Get Health Insurance?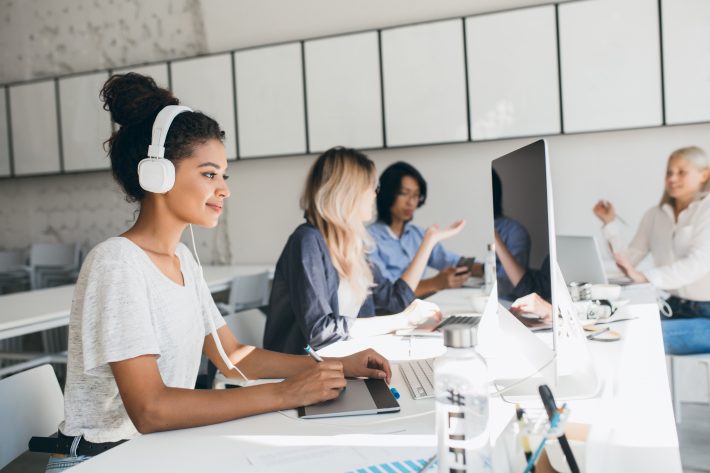 Using a broker to help you enroll in health insurance coverage saves you time, money, and a headache.
Health coverage plans can be complicated. Between the crowded and confusing market and terminology that sometimes sounds like a different language, it can be overwhelming to sort through your options and find the best plan for your needs. The good news is – you don't have to go through this process alone. You have the option to partner with a health insurance broker. 
What is an Insurance Broker?
A health insurance broker is a licensed professional with the ability to help you navigate the healthcare benefits market from the initial consultation to helping you sign up for the best plan for your needs. 
While the health insurance market can seem overwhelming and overly complicated, your advisor is trained to simplify the process and sift through health coverage plans to find one that best suits your needs. In fact, a study conducted by Find The Plan showed that increasing transparency and simplicity were two of the most common ways that health insurance brokers can help people find a plan more easily.
During your conversation with a Find The Plan broker, we'll cover topics like how you use your health insurance, what you're looking for in a plan, and what prescriptions your coverage needs to include. We're experts in the field and have access to a variety of insurance carriers, so you can rest easy knowing that we'll compare numerous options before recommending a health coverage plan for you.
What is the Difference Between a Health Insurance Agent and Health Insurance Broker?
You may have come across the words "agent" and "broker" used interchangeably, but there is a key difference between these two kinds of benefits professionals.
Health insurance agents work for one insurance company. Generally, they are provided a contractual agreement with a health insurance provider and are responsible for selling the company's specific plans.
Health insurance brokers act independently from health insurance carriers – meaning they have wider access to a variety of health insurance plan options. Brokers work with several carriers who will pay a certain commission on plans they sell to clients. At Find The Plan, our professionals are licensed health insurance brokers. 
So… How Does a Health Insurance Broker Get Paid?
One of the most common misconceptions about working with a health insurance broker is that your cost will be higher with the use of our services. But here's the truth – you'll pay exactly the same rate for your health insurance whether you go through a broker or not. There aren't any extra costs or fees associated with working with a broker. 
You read that correctly. Our broker services are FREE for you to use.
How exactly does this work? Brokers get paid directly by the insurance companies that they work with. Our costs are included in the company's monthly premium, so you don't need to worry about paying to use our services. That means that you get free, personalized consultations with licensed professionals to help navigate you through the health insurance market for the same price if you went directly to the carriers themselves. Why not take advantage of these added benefits through insurance brokers?
Reach Out for a Free Consultation
The Benefits of Working with Health Insurance Brokers at Find The Plan
At Find The Plan, we like to offer the health insurance broker experience a little differently than what you may be used to or expect. Your experience is important to us, and we want to make sure you feel comfortable and confident in the health coverage you select for you and your family. 
When working with your health insurance broker, you'll experience: 
Personalized plan recommendations.

While going through the discovery process, you're not only offering information that will be added to your application. Your broker will ask questions like what healthcare provider you would like to have covered under your plan, what prescriptions you take, and what your budget may be. With this information, we're able to take a look at numerous coverage options and recommend the right insurance for you. 

A wealth of health insurance information.

With us, there's no need to worry – we're licensed professionals. Thanks to our training and overall experience in the field, we're well-versed in the health insurance industry and will provide you with informed recommendations and answers to any questions you may have. Plus, we have access to collective data about health insurance plans that may not be so easily found by the general public, such as rate trends.

Access to support.

Our advisor and customer service team offer support beyond the enrollment process. We don't just sign you up and forget about your plan – we regularly revisit your plan to make sure it is the best option for you and provide support when you need it, whether it be a lost insurance card or needing to switch your provider due to a life event.  

An advocate by your side.

We mean it when we say that we aren't typical salespeople. We are truly your partner throughout your entire health coverage process and want to find the best solution to your needs. You can rest easy knowing we have no vested interest in what healthcare insurance provider you choose, meaning you know that we really are recommending the plan that suits you best.
5 Steps to Working with Insurance Advisors
You'll find that it's incredibly simple to work with a health insurance broker when selecting and enrolling in your coverage. 
Schedule your consultation or give us a call. The first step to healthcare coverage is simply reaching out to your trusted advisor. We make it easy – either you call us directly when you're ready to talk, or you can schedule a time when it would be convenient for you.
Partner with an expert advisor during the discovery process. Once you get on the phone with your licensed broker, we'll start by going through some basic questions to get a better feel of what we can offer you. This includes information like your age, number of dependents, medical history, prescriptions, and financial standing. We want to get to know you and make sure we're working together to find the right solutions that work for your needs.
Evaluate the plan options tailored to your needs. You don't need to worry about creating a headache by looking through numerous plans and trying to understand the differences between them – we'll take care of that for you! We're quick to find a plan that suits your situation and needs, and we'll explain what exactly the benefits are and how your insurance will work for you. Feel free to ask us any questions you may have as we discuss your options; we want to be fully transparent and ensure you are comfortable with the plan you are choosing.
Enroll in the best plan for you with the assistance of your broker. You'll have someone by your side the entire time you enroll in your chosen plan. We'll talk through the application together (while your broker actually fills out the paperwork for you) and double-check to make sure all of your details are correct. All you have to do during this process is answer some questions and verify all information is correct with your signature. Then, once the effective date comes, you'll have access to your new health insurance!
Relax in knowing that they will provide coverage updates and monitor your plan to ensure you are getting the best health coverage possible. Not only are you getting a great plan – but you also achieve peace of mind that you'll be covered, now and in the future. Our team keeps an eye on your plan to confirm that you're still receiving the right coverage at the right price. If anything comes up and we think a different plan will work better, we'll give you a call and make any adjustments needed.
Connect with a Licensed Broker
Start the Conversation with a Find The Plan Advisor
Ready to take the first step in finding the right plan for you? Health insurance brokers at Find The Plan are here to help you through this process. With a wealth of expertise, our experienced brokers are prepared to walk you through the health coverage journey from initial consultation to enrolling in the plan that matches your needs. Feel free to connect with our team – give us a call or schedule an appointment time that works for you.  Or, get started now by using our PlanMatch tool! You can complete the questions in just five minutes, and your answers will give our team a better idea of what you're looking for before we even pick up the phone.