What You Need to Know About the Medicare Advantage Open Enrollment Period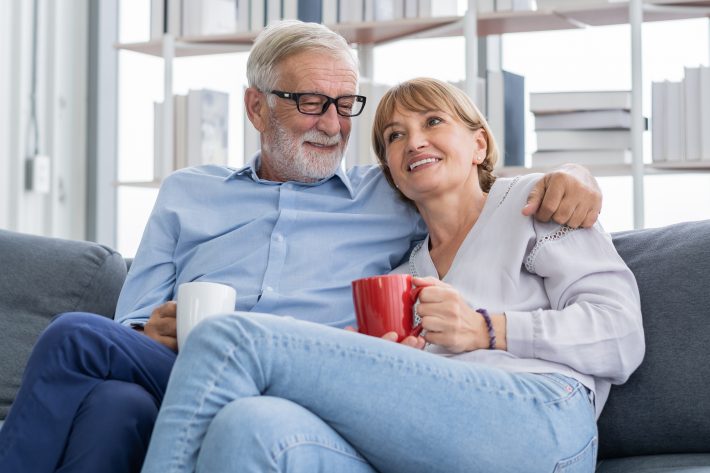 Each year, the Medicare Advantage Open Enrollment Period lasts from January 1st through March 31st. During this time, Medicare beneficiaries who currently have an Advantage plan can review and enroll in a new Medicare Advantage plan or switch back to Original Medicare. 
What is Medicare Advantage?
Medicare Part C is also referred to as "Medicare Advantage." Part C is essentially an alternative to Original Medicare, and you must have Medicare Parts A and B to enroll. Through Medicare Advantage, you obtain benefits through private health insurance providers that contract with the government. These plans typically bundle the benefits of Medicare Parts A, B, and usually D, plus a few other added benefits as well. 
Plans come in a variety of shapes and sizes – from plans tailored for fixed-income to plans which include travel and out-of-network coverage benefits. Some of your most important considerations should include costs, coverage, doctor and hospital choice, prescription drugs, your other coverage, quality of care, and travel.
Types of Medicare Advantage Plans
Like most health insurance plans, there are a few types of Medicare Advantage plans to consider.
HMO Plans:

Health Maintenance Organization (HMO) plans offer a wide network of healthcare providers that can cater to most of your needs.

PPO Plans:

Preferred Provider Organization (PPO) plans are even more comprehensive than HMOs, but they command higher premiums as a result.

PFFS Plans:

Private Fee-for-Service (PFFS) plans cover most of the same services as Original Medicare, but they give you the most flexibility to choose your preferred providers.
Added benefits that these private health plans offer may include:
Copays, deductibles, and coinsurance for covered services.

Each plan is different, but some Medicare Advantage plans pay for part of these costs. 

Most dental care.

You can find plans that cover dental care services such as regular cleanings, fillings, dentures, dental procedures, and other supplies and services.  

Routine eye care.

While Original Medicare pays for some types of eye services, routine eye exams for eyeglasses and contact lenses are not included – Medicare Part C does. 

Routine hearing care.

Like eye care, Original Medicare may cover some types of services related to your hearing, but not routine exams which are included in Medicare Advantage. 

Prescription medicines.

Medicare Advantage plans typically include coverage for prescription drugs, something that Original Medicare does not cover. 

Acupuncture.

Original Medicare only covers some acupuncture for chronic lower back pain, but some Medicare Advantage plans cover acupuncture for a wider variety of conditions. 

Fitness programs.

Fitness programs like SilverSneakers, which include in-person and virtual classes, are a bonus to Medicare Advantage. 

Services outside of the U.S.

If you're a regular traveler, a Part C plan could include coverage for healthcare services outside of the country.
When Can I Change Medicare Plans?
There are a few times a year when you can make changes to your Medicare Advantage plan.
Annual Open Enrollment Period:

The Annual Open Enrollment Period lasts from October 15 to December 7 of each year. During that time, you are free to make changes to your Medicare plan, like enrolling in a Medicare Advantage plan in addition to your Original Medicare.

Medicare Advantage Open Enrollment Period:

The Medicare Advantage Open Enrollment Period lasts from January 1 to March 31 of each year. If you are enrolled in a Medicare Advantage plan already, you can make changes to your coverage during this period.

Special Enrollment Period (SEP):

You may qualify for a Special Enrollment Period (SEP) if you lose or need to alter your Medicare plan due to certain life events and circumstances, such as changes in your employment status or residence. If you lose your coverage, the typical period of eligibility lasts 60 days.
Why You Might Take Advantage of the Medicare OEP
The Medicare Advantage Open Enrollment Period, which takes place each year from January 1st to March 31st, is an opportunity to review your plan to ensure you are getting the benefits you want at a price that fits your budget. Some reasons to review your coverage during this time include:
You're Looking to Enroll in A Medicare Advantage Plan

Your Medication Price Has Changed

Your Provider Is Not In-Network

You're Looking for A Specific Benefit, Like the Medicare Part B Buyback or Dental Benefits

You Recently Changed Medicare Plans and Would Like to Switch Back to Your Previous Benefits

You'd Like to Maximize Your Savings
Discuss Your Medicare Advantage Options with the Team at Find The Plan
You want to fully understand and be comfortable in your Medicare coverage. That's where we come in – our goal at Find The Plan is to help you through the process of choosing the right coverage for your needs and budget. 
Everyone's situation is unique, so it's entirely up to you and your needs when it comes to choosing how to receive your Medicare coverage. But keep in mind, your choice affects how much you pay for coverage, the quantity and quality of the services you receive, and the doctors that are available within your network.
We'll be with you every step of the way. To get started, we recommend completing our PlanMatch tool. You can complete the questions in just five minutes, and your answers will give our team a better idea of what you're looking for before we even pick up the phone. Once your profile is complete, you can either contact our team right away or schedule an appointment at a time that is convenient for you.