How to Compare Medicare Plans and Find the Best Health Coverage for Your Needs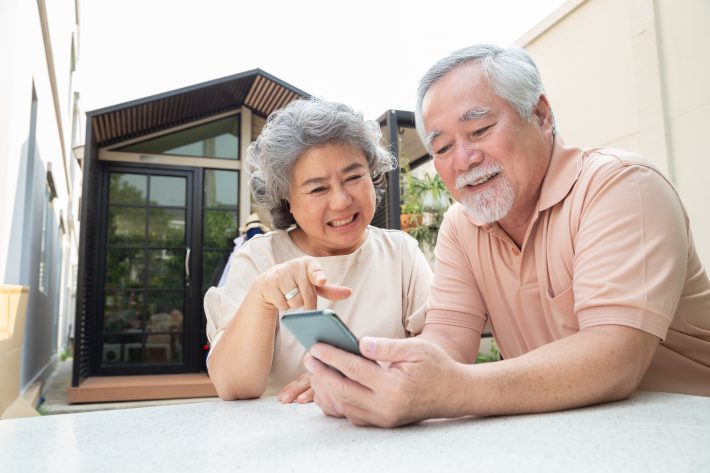 Whether you've had Medicare for years or are new to the world of Medicare, you've probably found that there are numerous plan options available to you. While Medicare Parts A and B, sometimes called "Original Medicare," are offered through the federal health insurance program, you also have access to Medicare Advantage plans and Medicare Supplemental Plans offered through private health insurance carriers. 
There is no "one-size-fits-all" approach when it comes to choosing the right plan (or plans) for each individual. But with so many options available, how do you choose the best one for your needs?
Keep reading to learn more about how to effectively compare Medicare plans and discover the best health coverage for your needs and budget. 
Four Factors to Consider When You Compare Medicare Plans
At first glance, it can seem overwhelming to compare Medicare plan options against each other. To make things easier, we've broken it down to four main components of Medicare plans to consider while evaluating and comparing your options: 
Included benefits.

Medicare Advantage and Supplemental plans differ in the benefits they offer. All Advantage plans do cover the benefits that Original Medicare (Parts A and B) cover along with additional added benefits. Most Advantage plans offer some level of vision, dental, and hearing coverage, and some may even include fitness programs (like SilverSneakers) or nationwide coverage options (for those who enjoy traveling). For Medicare Supplemental plans, each plan covered the "gaps" that Original Medicare doesn't cover (such as copayments, coinsurance, deductibles, or coverage outside of the United States).

When it comes to what specific services are included in each plan, they may differ. For example, one plan can include vision coverage which includes optometrist visits at no cost to you, while others may require a co-pay. Each plan will have a detailed explanation of what benefits are included. Before shopping for plans, write a list of what benefits you would like included in your plan to help in your comparison and ensure that the plan you pick works for your needs.
Total cost of health coverage.

Your healthcare coverage cost isn't just your monthly premium – you also have to consider deductibles, coinsurance, copays, and drug costs. When evaluating your plan options, be sure to keep these costs in mind and explore all expenses you would have with each plan.

Network of healthcare providers.

A network is an arrangement with medical providers, including doctors, hospitals, and pharmacies, that accept a particular health insurance plan and will offer medical services at a discounted rate. If you have any specific providers that you would like covered under your plan, ensure that they will be included in the options you consider. Each plan will have a specific list outlining the providers and services they work with.

Prescription coverage.

Do you take any prescription drugs? For those who take few or inexpensive medications, this may not be as significant of a consideration. But for those who take prescriptions or would like to protect themselves in case of medication changes, you may want to evaluate plan options which include prescription coverage. Each plan will have a formulary, or list of covered prescription drugs that you have access to. 
Medicare Star Ratings
To assist in the decision-making process, Medicare uses a 5-star rating system to compare Medicare plans based on quality and performance. On a scale of 1 to 5 stars (5 being the highest), plans are rated based on member satisfaction surveys, plan features, and healthcare providers. Star ratings are calculated each year and could change from one year to the next. 
The Medicare star ratings are especially important for the 5-Star Special Enrollment Period (SEP). You can take advantage of this SEP to switch from your current Medicare plan to a Medicare Advantage Plan, Medicare drug plan, or Medicare Cost Plan with a 5-Star rating if you have one available in your area. The best way to see if you qualify for this SEP is to get in contact with a Medicare agent to see if there are any 5-star plans available to you. 
Go Though a Yearly Medicare Review of Benefits
To ensure you have the best Medicare plan for your needs, we recommend going through a yearly Medicare plan review for the following reasons:
Your needs can change.

You may find that you use your health insurance differently than you may have planned. You may have added new medications to your daily routine, or you aren't visiting the doctor as often as you thought you would. Insurance is supposed to work for each individual's needs, and if these needs change, it's best to find a plan that suits your lifestyle. 

Your benefits can change.

Not all Medicare coverage includes the same benefits, and even year-to-year, benefits can change. Review and evaluate any differences in coverage to ensure your plan is still working for your needs. 

New benefits may be available.

Plans offer varied service providers, healthcare services, and total costs – and new benefit options can become available at any time. 
While your plan options can change, the best time to review your benefits is around the Annual Enrollment Period (AEP). The AEP period is the one time each year when all Medicare beneficiaries can make changes to their health and drug plans for the next year. While you're able to begin to review and compare plans in September and early October, the AEP period lasts from October 15th to December 7th. 
Review Your Medicare Plan Options With Find the Plan
At Find The Plan, we can help you find and enroll in either a Medicare Advantage or Medicare Supplement plan that works for your healthcare needs and budget. We're here to review and explain your options in detail, answering any and all questions you may have regarding health coverage. Because we're a health insurance brokerage, we have access to any marketplace plan and will recommend the best match for you.
Not only does the team at Find The Plan assist you in finding the right health coverage for your needs, but we also monitor your plan to ensure it is still working for you. Our member services and advisory team is here to keep a close eye on your coverage and make recommendations when necessary. 
For example, we could find a new plan option that becomes available in your area. We'll give you a call to review this opportunity to see if it's a better value to you – either a less expensive plan with the same benefits, or the same price for a plan with increased benefits. Either way, we'll talk you through details and any questions you have and help you to enroll in the new plan if that's what you choose to do. 
Ready to talk through your options? Feel free to reach out to our team – we're here and ready to help. You can either call now (during regular business hours) or schedule an appointment at a time that is convenient for you. 
You can also start your Medicare search by using our PlanMatch tool! This quiz takes less than 5 minutes and gives the team at Find The Plan a better understanding of what you're looking for.