How to Adopt Healthy Eating Habits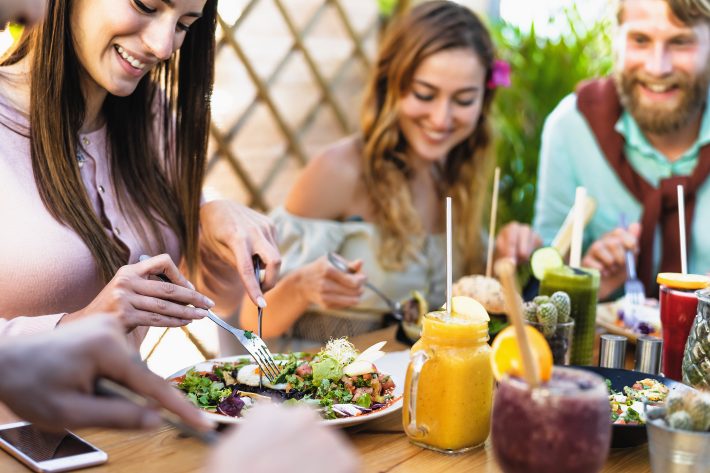 Looking for the ideal health insurance plan but dreading the process? At Find The Plan, we can pinpoint the perfect plan in less than 15 minutes, and our services are free! Our experienced team is just a click away to help in the process. Say goodbye to paperwork hassle and hello to peace of mind. Reach out now for a free consultation, and let us help guide you to the right plan.
What are healthy eating habits? Many people have different opinions when it comes to defining what healthy eating habits are. Some would say only those eating habits which meet their weight loss needs, while others may give examples of healthy diets that people typically adopt. While both may have some truths – and there may even be other answers given – the proper definition is "any eating habit that can meet your nutritional and growth needs, and more importantly, keeps you healthy."
Healthy eating habits are the habits you develop to keep yourself healthy, agile, and active, but do you know how to adopt them? Do you know how to replace your unhealthy eating habits with healthy ones? If you're committed to adopting healthy eating habits, we'll give you some useful tips that can help you along your journey to a healthier lifestyle.
How to adopt healthy eating habits
Never skip breakfast
Breakfast is the first meal of the day and sets the tone for the rest of the day. It's also easier to avoid falling into bad routines the earlier it is in the day. As it gets later, and you become more tired, it gets tougher to control your desires for something sweet or unhealthy. Starting your day off right with breakfast will help you eat less throughout the rest of the day as well, which can help curb those late-night cravings. Having breakfast regularly is the first healthy eating habit you should adopt. Your breakfast should have nutritional and energy-rich foods – like whole grains, fruits, nuts, and yogurt – that can keep you full until lunchtime.
Don't eat when you're not hungry.
Overeating is one of the significant causes of obesity. To prevent overeating, eat only when you're hungry. Too many times we eat out of boredom or because we may be stressed out. Learn to replace this with something more productive. Maybe get up and take a small 5-minute walk or do some stretching. Most people can't resist snacking when their favorite food is in front of them; you don't have to be one of them. Find something to replace the negative habit that helps you curb your boredom or relieve some stress.
Adjust your portions
Adjust your portions in such a way that you can have a little bit of each food served in a meal without overeating. Most people don't know the difference between portion size and serving size, this causes them to eat portions larger than necessary, leading to overeating and eventually an increase in body weight. Serving size is the standardized amount of food that describes the nutritional value you're receiving from a fixed amount of food. On the other hand, portion size is the amount of food you eat. The portion size may be less or more than the serving size. Adjusting your portion size according to serving size is considered a healthy eating habit. A terrific way to control your portions is to downsize your plate. If you typically eat with a large dinner plate, consider filling up a smaller salad plate instead!
Eat healthy snacks between meals.
One of the unhealthiest eating habits is to eat junk food or unhealthy snacks (fried, sugary, or oily foods) between meals. You should always rely on healthy snacks – such as fruits, vegetables, cheese, yogurts, nuts, and whole grains – to satisfy your snack cravings. Having healthy snacks on hand can be incredibly supportive of your healthy eating plan. Clean out the cupboards and replace unhealthy snacks with healthy options. If you don't have the unhealthy options to grab in the first place, this will be much easier to stick with.
Don't eat before going to bed.
Late-night eating is an unhealthy habit because it leads to overeating and digestive issues. People who eat before bedtime have no time to digest the food, which gives rise to digestive problems, stomach issues, and sometimes weight gain. Sedentary activities, like watching TV or working on a computer late at night, are significant reasons for late-night eating. When it comes to late-night eating, your commitment comes into play. Tell yourself strictly that you shouldn't eat for the several hours leading up to bedtime. However, if your craving is overpowering you, you can eat low-fat, low-sugar snacks. Yogurt is perfect for this time of the night if you really need something to crave that sweet tooth!
Regular exercise gives you the power to adopt healthy eating habits.
Regular exercise is one of the best ways to adopt healthy eating habits. You might be wondering how? Well, exercise promotes food digestion, increases your energy level, and enhances your mood. It empowers you to say no to emotional and unhealthy eating. When you exercise regularly, your determination to achieve your fitness goals becomes stronger. Exercise motivates you to eat healthily so that the effort you have put into working out isn't in vain.
Sleep well
You may feel that getting enough sleep is not related to healthy eating habits, but the reality is the opposite. Several research studies have reported that if you don't sleep well, your body produces appetite-increasing hormones that make you eat more and disturb your healthy eating patterns. When you get enough sleep, your body produces certain hormones responsible for producing the feeling of satiety under which you don't feel cravings for food. Sleeping well offers you a proper hormonal balance that helps you adopt healthy eating habits.
Keep your meals media-free
Eating while using devices like a smartphone can lead to overeating. Your focus should be entirely on your meal while sitting at the dining table. Don't let the media get in the way when you're enjoying a meal with your family because it's quality time that you're supposed to spend with your family sharing your day. Doctors believe that using multimedia while eating could have negative side effects on health, such as lower metabolism, unhealthy eating habits, distraction, and obesity. Parents should ensure a media-free dining table to promote healthy eating habits among their family members.
Limit the use of alcoholic beverages
A high number of alcoholic beverages can be very unhealthy for you because it decreases your appetite and puts you at risk of malnutrition. You should try to lower the use of alcoholic beverages as much as you can and replace them with water and healthy drinks.
Restrict sodas and sugar-added drinks
Sodas and sugar-added drinks demineralize your bones and reduce their strength and weight-lifting ability. Therefore, you should restrict or drop sodas and other sugar-added drinks from your diet.
Besides these tips, you can consult your doctor about healthy eating habits you should adopt. Keep your diet natural and balanced as much as you can. In the start, you may find it difficult to adhere to healthy eating habits because you might have to say no to many of your favorite foods but give it some time and you'll find yourself joining the ranks of healthy eaters.