Can Covid-19 infect you more than once?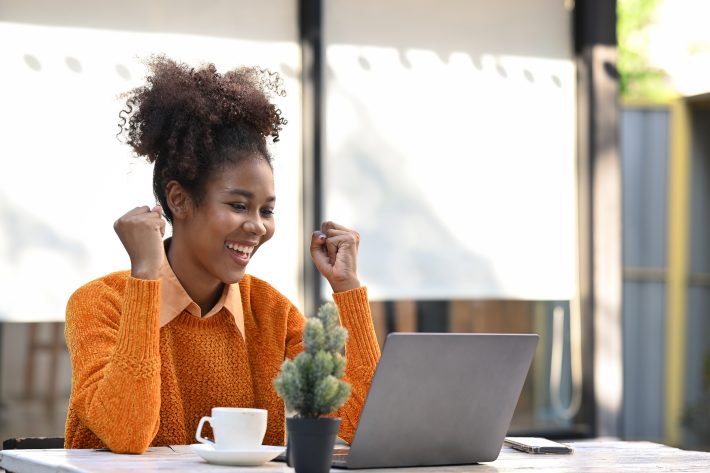 Looking for the ideal health insurance plan but dreading the process? At Find The Plan, we can pinpoint the perfect plan in less than 15 minutes, and our services are free! Our experienced team is just a click away to help in the process. Say goodbye to paperwork hassle and hello to peace of mind. Reach out now for a free consultation, and let us help guide you to the right plan.
Since the onset of the COVID-19 pandemic, there has been a debate on Coronavirus's signs, symptoms, and possible reinfection. In fact, one of the most asked questions about COVID-19 is "Can coronavirus infect a person more than once?" Lack of knowledge has caused the spread of fake rumors, due to which several people have started to believe that they're immune to COVID-19 after getting infected once and vaccinated. Many people have even stopped following social distancing protocols based on this belief. However, the reality is the exact opposite. According to experts, no one is 100% protected from Coronavirus, even those who have already contracted it. Coronavirus can reinfect you whether you're fully vaccinated or not. 
Coronavirus behaves differently than other viruses. It can mutate and turn into new variants unrecognized by the human body. With its shape and properties, it also changes its mechanism of action in the human body, due to which people can become infected repeatedly. By analyzing COVID-19 infection data, experts have deduced a conclusion that there's no limit to how many times a person can get infected with Coronavirus. 
In this article, we will discuss four significant reasons for COVID-19 reinfection and how you can prevent it. 
Why COVID-19 can infect you more than once
The basic reason for the reinfection property of COVID-19 is its capability to mutate and turn into new variants. Some other potential reasons behind the reinfection of Coronavirus are as follows:
The COVID-19 pandemic has been around for three years
The first case of covid-19 was reported at the end of 2019, and now we're at the end of 2022. So, the pandemic has been around for three years, during which millions of people have been infected. In the USA alone the tally of cases has surpassed 50 million. It's proved by research that if you get infected by Coronavirus, you develop immunity against it for some time. However, many people who had been infected months ago or more than a year are losing their immunity. Their waning immunity makes them susceptible to reinfection just like the common flu. The decreasing immunity might be the most significant cause in most reinfection cases. 
Vaccine immunity doesn't last long.
A wide range of approved COVID vaccines is used worldwide, such as Pfizer, AstraZeneca, and Covaxin. All these vaccines produce immunity against Coronavirus in the human body for a limited time, usually around six months. After this period, the vaccine immunity starts diminishing, due to which the vaccinated person may no longer remain immune to covid. The immunity period may also depend on the vaccine you're jabbed with. It's also one of the reasons why experts recommend receiving a third dose and booster shots regularly. The vaccine immunity may last longer if you continue to get booster shots as per your doctor's instruction. 
Extra-contagious COVID-19 variants
Some countries are dealing with extra-contagious variants of Coronavirus, like the delta variant and omicron, which are much more infectious than the original form of the virus in the first wave. Experts believe these variants may have the ability to prevail over the existing immunity people developed after getting infected or receiving vaccination jabs. That's why some people who recently received the vaccination jabs may get infected again. 
Poor social distancing practices and lack of adherence to safety precautions
It's a common observation that people who recover from coronavirus infection usually don't follow the social distancing and safety protocols as proactively as they were doing before the infection. They show less attentiveness toward masking, social distancing, and handwashing, which may put them at risk of reinfection. You can lower the risk of reinfection to a larger extent by sticking to recommended safety precautions, as they can help to keep the virus at bay. 
These four factors comprehensively explain why we're observing more and more COVID-19 reinfection cases. Besides these factors, immunological disorders may also be a significant reason for COVID reinfection. In fact, some experts believe that the risk of reinfection is generally higher in immunocompromised people than in healthy ones. That's the reason the FDA (Federal Drug Administration) has authorized booster shots of Pfizer and Moderna vaccines for immunocompromised individuals. 
According to a research study, the risk of getting reinfected by Coronavirus is 2.34 times higher in unvaccinated people than fully vaccinated individuals. It explains the importance of being vaccinated in your bid to keep Coronavirus at bay. Experts also believe that vaccinated people don't develop as severe symptoms of COVID as non-vaccinated. 
How to prevent COVID reinfection
The precautions to prevent COVID reinfection are like the safety measures taken when covid started. However, you may take some next-level measures if you're living in an area of a contagious COVID variant spread. The COVID-19 vaccine, in any case, is one of the best ways to lower your risk of reinfection. You must continue to follow social distancing protocols and safety measures like handwashing and mask-wearing. 
You must accustom yourself to life under the impacts of COVID-19 because experts predict that Coronavirus isn't going away anytime soon. If the virus continues to mutate, new variants will continue to appear and increase the risk of reinfection. 
Vaccination is still critical because it generates general immunity against Coronavirus and its variants. You can ensure your safety and the safety of people around you by getting yourself vaccinated. It's also important to stay aware of the signs and symptoms of new COVID variants.