Gift Ideas for the Health Conscious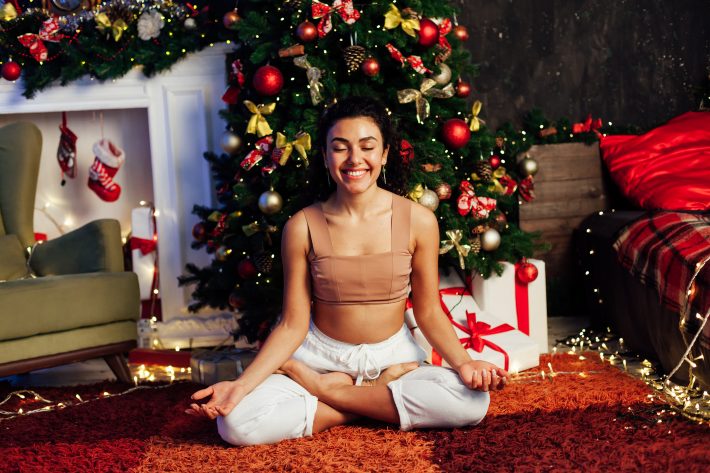 Looking for the ideal health insurance plan but dreading the process? At Find The Plan, we can pinpoint the perfect plan in less than 15 minutes, and our services are free! Our experienced team is just a click away to help in the process. Say goodbye to paperwork hassle and hello to peace of mind. Reach out now for a free consultation, and let us help guide you to the right plan.
Do you have a family member, friend, or a loved-one who is crazy about their health and wellness? If yes, you might be wondering what to get such a person this holiday season that shows how much you care for them. Getting a healthy gift for a health and fitness enthusiast can be difficult as wellness has quite a broad definition. Some people love to spend time and money on skincare while starting their day with yoga might be a top priority for others. Many health gifts are available in the market and choosing the right one can take time and effort.
In this article, we have gathered a list of healthy gifts that can work for people who are excited about various forms of health and wellness.
Mindfulness cards can be a thoughtful health gift for people who would love to bring some calm and tranquility to their lives. These mindful cards are available in beautiful colors with inspirational phrases and mindful activities. Your loved ones can draw one card daily and follow the mindful exercise described on it. They can also be displayed around the house to get some inspiration whenever someone looks at them.
A yoga mat can be one of the most useful and practical healthy gifts and shows your care for that person. Yoga, combined with deep breathing, can be an excellent way of letting go of all the built-up stress and helps keep the body in shape. A yoga mat is a perfect health gift for those who cannot think of starting their day without engaging in yoga.
An Herbal Tea Gift Basket
Herbal teas are made from extracts of various plants and herbs and carry numerous health benefits. They have anti-inflammatory properties, are suitable for blood vessels, lower blood pressure, and cholesterol levels, aid weight loss, boost energy, and help with digestion, depending on their contents. Getting your health-conscious loved ones an herbal tea gift basket will surely make them happy.
Smartwatches have gained widespread popularity since they were invented. Fitness enthusiasts, tech junkies, and runners who like to keep track of their health equally enjoy the benefits of a smartwatch. You can buy smartwatches with various features and make your health-conscious friends happiest this holiday season.
Self-care is of prime importance when it comes to mental health and wellness. Getting someone a foot therapy spa can be a treat for their feet. Our feet literally carry our burden and help us move forward in our lives. Giving your feet a foot therapy spa at the end of a physically tiring day can be heaven for the feet.
Cycling is an effective way of getting much-needed cardio to keep your heart healthy. But, with busy life schedules, finding time to go outdoors for this activity can be challenging. Getting an indoor stationary bike for someone who is health conscious can be a wise choice for a healthy gift.
Compression socks are a superb health gift for people who need to walk around a lot, as well as pregnant women. Pressure socks can help relieve muscle cramps in the calves and improve blood circulation. They can also reduce the risk of varicose veins, leg swelling, and edema in pregnant women. Additionally, you can buy them in all sorts of beautiful colors and patterns.
Working out is a way of staying fit and preventing various health illnesses simultaneously. There is an endless list of benefits of exercising, but that does not mean it is a comfortable process. Engaging in an intense workout can leave you hot and sweaty. A cooling towel or handkerchief can supply an instant cooling effect after a heavy workout. A lot of times it's that type of gift that a person doesn't think to buy for themself.
Keeping a journal is effective in keeping up with a busy schedule and meetings. It is also a fantastic way of getting daily motivation and keeping stress at bay. Technology might be widely popular these days but going a little retro and keeping a beautiful journal can be a cathartic experience. It can also be an excellent gift choice for people who love the art of journaling.
Ankle weights are a convenient way of adding more weight to your resistance training. They can be used both for arms and legs when working out. Ankle weights are one of the greatest healthy gifts that can be given to people who love to work indoors and are crazy about their physical fitness.
Ice roller is a massaging tool used in the morning to reduce facial puffiness, prevent wrinkles, eliminate blackheads, and soothe skin. Ice roller is a fantastic healthy gift choice for someone who takes skincare seriously. 
An air purifier is an apt choice for a health-conscious gift for someone who struggles with allergies. Several air purifiers are available in the market, with added features, like giving off white noise that can help them sleep better.
A water bottle might seem like quite a simple gift, but you can take it up a notch. There are plenty of options for upgraded water bottles with unique features that you can buy for a loved one. Hydration is an essential part of health and wellness, and having a handy water bottle all the time can help you achieve your hydration goals. 
Sleep is nature's gift to relax and charge up for the next day to deal with a load of work waiting for us. Unfortunately, not everyone is able to enjoy a deep regular sleep which can leave them feeling lethargic and drained. A white noise machine can be a wonderful wellness gift for such people, and they surely will enjoy having it as a gift.
A food scale is a great healthy gift choice for people who are careful about their caloric intake. It can aid them in their healthy eating journey and help them eat the right amount of food.