Health Insurance for Delivery Drivers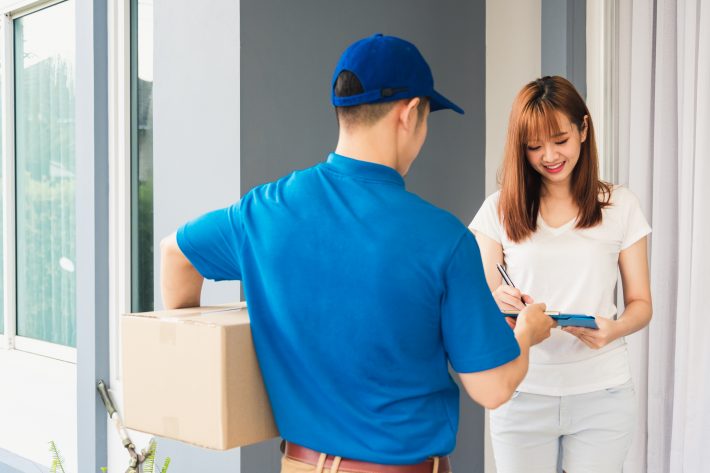 Looking for the ideal health insurance plan but dreading the process? At Find The Plan, we can pinpoint the perfect plan in less than 15 minutes, and our services are free! Our experienced team is just a click away to help in the process. Say goodbye to paperwork hassle and hello to peace of mind. Reach out now for a free consultation, and let us help guide you to the right plan.
Delivery and food services companies, like DoorDash, typically employ delivery drivers as independent contractors. As delivery drivers are not permanent employees, they are not eligible for group health insurance from their employers. Therefore, they must get their own health insurance plan to cover themselves in case of an accident. This article will explore popular health insurance options for delivery drivers.
Health Insurance options for delivery drivers
Delivery drivers are categorized as gig-economy workers and independent contractors, which means they are not eligible to receive the same health insurance benefits as W-2 employees.
The following are popular options that offer health insurance for delivery drivers:
A Private Health Insurance Plan through the Marketplace
The Marketplace (Healthcare.gov) provides affordable individual health insurance plans for delivery drivers. These plans are approved by the ACA (Affordable Care Act) and offer almost all comprehensive health insurance coverages, such as ambulatory outpatient services, maternity, and newborn care, emergency care, prescription drugs, and laboratory services. Delivery drivers can buy individual health insurance plans through the Marketplace during open enrollment each year. The enrollment period spans the months of November to January. The Marketplace offers four types of health insurance plans, including:
EPO (Exclusive Provider Organization)
HMO (Health Maintenance Organization)
POS (Point of Service)
PPO (Preferred Provider Organization)
Individual health insurance plans typically range from $221 to $839 a year.
Employer-Sponsored Health Insurance Plans
Delivery drivers can also get health insurance plans sponsored by their employers. Your employer covers a part of your health insurance premiums and related costs, which makes it easier for you to afford your health insurance plan. Therefore, employer-sponsored health insurance plans are considered an affordable option for delivery drivers. Certain delivery services offer discounts through specific partners to their drivers.
COBRA Continuation Coverage
COBRA insurance is a good health insurance option for delivery drivers that were working for an organization with a group health insurance plan in place for at least twenty employees before joining their current job as delivery drivers. COBRA is a federal law that facilitates you to remain on the health insurance plan for up to 18 months from the date you left your previous job.
Family Member's Plan
You can stay covered on your parent's health insurance plan if you are under twenty-six and working as a delivery driver. If you are married, you can stay covered on your life partner's health insurance plan.
How to choose the correct delivery driver health insurance
You can choose one of these health insurance options that can meet your coverage needs. However, if it seems complicated and you do not think you can choose an affordable health insurance option, counting on a Licensed Health Insurance Advisor is your best choice. A health insurance advisor, or our plan match quiz, can help you choose the best health insurance plan with maximum coverage at an affordable price. The remarkable things about these types of services are they do not cost you, the consumer, anything additional and the advisors have access to all available plans in your area allowing them to get you a plan that fits your specific needs.