Learn Cobra Insurance in Ten Minutes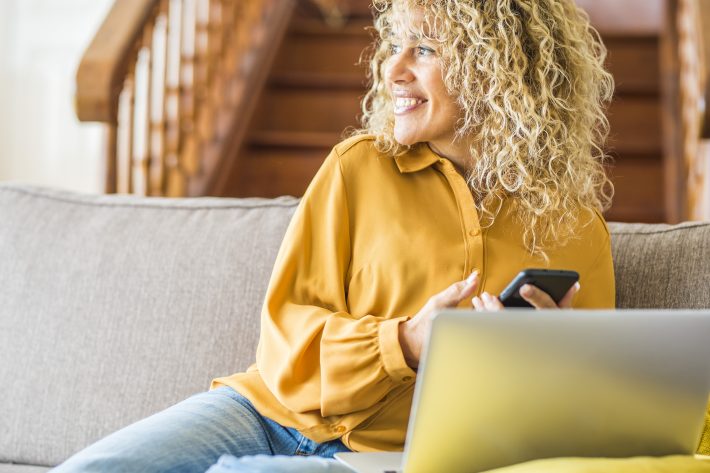 What is COBRA Insurance
COBRA is an abbreviation of the act named Consolidated Omnibus Budget Reconciliation Act. It's a federal insurance program created in 1985 that allows eligible employees to enjoy the benefits of Health Insurance coverage when they lose their job or face a reduction in their working hours.
The COBRA act is often referred to as just COBRA insurance or COBRA health coverage. The COBRA insurance program allows you to keep your current employer-based health insurance coverage for at least 1.5 years after you lose or leave your job. In some states, there are "mini-COBRA" laws that offer more coverage months or premium benefits to employees. The number of months you can add to your COBRA insurance coverage varies from state to state so you'll need to check your state laws to get an exact answer.
In this article, we will discuss the basics of COBRA insurance, how it works, eligibility criteria, and its cost in detail. So, let's get started!
Eligibility Criteria for COBRA Insurance
COBRA Insurance protects eligible employees from losing their employer-based health insurance after losing their job. According to standard criteria, only employees whose former employer had more than 20 employees can apply for COBRA insurance coverage. Furthermore, COBRA insurance doesn't cover employees whose employer-based health insurance is from:
Employers with less than 20 employees
The Federal Government
Organizations associated with churches
Both private and government sector employees can receive help from the COBRA Insurance program. The employees whose former employer had fewer than 20 employees are eligible for mini-COBRA plans. It's important to note here that your eligibility also depends on the validity of your former employer's group health insurance plan. You're deemed eligible for COBRA coverage if the group insurance plan of your former employer has been effective for more than 50% of the business days in the previous calendar year.
The departing employees can only qualify for COBRA Insurance if their former employer still supplies a health insurance plan to its existing employees. In other words, your employer's health insurance plan must be in effect still for you to qualify for COBRA Insurance. You may no longer be eligible for COBRA insurance if your employer closes the business or no longer supplies health insurance to existing employees.
Spouses and dependent children of employees can also qualify for COBRA insurance on their own in certain events. For example, a spouse of a covered employee is considered eligible for the COBRA insurance, if:
The covered employee is eligible for the Medicare
The spouse gets the divorce and chooses legal separation
The covered employee dies
The qualification events for dependent children are like those of a spouse. Furthermore, dependent children can also qualify based on the loss of dependent child status.
How Does COBRA Insurance Work
COBRA Insurance works similarly to group health insurance for active employees. The benefits are also similar. However, the cost of COBRA insurance is higher than the group health insurance for active employees as it requires the departing employee to pay the whole premium (the share they had been paying as an active employee and the employer's share). COBRA coverage comes with the same copays, coverage limits, deductibles, and claim process procedure as health insurance for active employees.
If there are added coverages in your health insurance plan as a working employee, such as vision care or dental coverage, you will have all those coverages in your COBRA insurance plan as well. You'll continue to pay premiums to get yourself covered for a specified time period mentioned on your COBRA insurance policy.
You can get information about COBRA coverage from your employer or insurance carrier. Your insurance carrier handles COBRA rights of information when you enroll in a group health insurance plan as an active
 employee.
You must decide within 60 days of leaving the job about continuing your health insurance under COBRA. If you don't choose to continue, your health coverage will be considered terminated from the day you leave your employer.
If you choose to continue your health coverage under COBRA, it will be considered in force from the day you leave the employer, and your group health insurance plan ends.
As we mentioned earlier, COBRA coverage is valid for at least 18 months. However, it can last up to 36 months in certain cases. The term period of your COBRA coverage depends on the qualifying events unique to your case.
You may face termination of your COBRA coverage if you fall behind on payment or get another job that offers you group health insurance coverage.
What Does COBRA Insurance Cover
As we mentioned earlier, COBRA insurance provides you with the same coverage you had in your employer's health plan. It is important to mention here that COBRA doesn't provide supplemental coverage, such as:
Disability coverage
Life Insurance
Hospital care insurance
Voluntary coverage
How Much Does COBRA Insurance Cost
COBRA insurance is often perceived as an affordable choice, but it's a comparatively more expensive option than other health insurance plans. One of the major contributing factors to the excessive cost of COBRA Insurance is the requirement for paying the whole premiums for the departing employees. When you're an active employee, your health insurance coverage is funded by both you and your employer. The employer handles paying a specified part of your health insurance premiums, while the remaining part is paid by you. However, when you leave the job and choose to continue your health insurance under COBRA, you're responsible for paying the entire premium, including the portion that your employer used to pay. You may have to pay 2% administrative charges on top of that, which can further raise your COBRA cost.
The cost of COBRA coverage stays the same as the group health insurance for active employees. It's the burden of becoming responsible for paying the whole premium that makes it expensive for the departing employee as the employer is no longer a premium contributor. COBRA coverage may be less expensive for leaving employees in certain circumstances. For example, you may expect to pay less in your COBRA premiums if you are eligible for the Affordable Care Act or a federal subsidy. A health insurance advisor can help you understand the actual costs of your COBRA plan.
When Can Your COBRA Coverage Face Early Termination
Your COBRA coverage may face early termination if you:
Do not pay premiums on time
Choose to surrender your health insurance plan
Found guilty of any violation or misconduct related to terms and conditions of your COBRA policy.
Get a job that offers you group health insurance with Medicare benefits
How are COBRA Insurance and Medicare Related to each other
Medicare and COBRA insurance are eligibility factors for each other. For example, if you qualify for Medicare and lose group health place coverage you cannot receive COBRA. This applies even if you didn't get Medicare when you were first eligible.
You'll have an 8-month SEP (special enrollment period) to enroll for Medicare from the day your plan ends. Your SEP will start from the month you leave the job or the month your employer-based health insurance coverage ends.
How to enroll in the COBRA Insurance
Once you choose to continue your health insurance coverage under COBRA, you'll receive the COBRA notice from your insurance carrier containing information about the enrollment process. You can also get guidance from your human resource department in this regard. The remaining information, such as the starting & expiry date of your COBRA policy, duration of coverage, monthly premiums with their due dates, any retroactive premium payment, and the conditions when your coverage could be stopped prematurely, will be provided to you in the form of policy documents.
However, if the enrollment process seems complicated to you, counting on a Professional Health Insurance Advisor is an excellent choice. Health insurance advisors know COBRA insurance inside out and can help you find the best deals for health insurance if you're looking for a cheaper alternative to COBRA Insurance. Hiring the services of a Professional Health Insurance agent provides you freedom from managing complex health insurance policy documents. Your insurance advisor analyzes your financial condition and finds the best health insurance policy that can meet your specific coverage needs within your budget. The following are significant benefits of hiring a professional health insurance agent:
Expert Advice
Professional help
Trust and Security
Peace of Mind
Advocacy and Influence
Discount on Health Insurance policies
NO Additional Cost to YOU!