Why is COBRA Insurance Expensive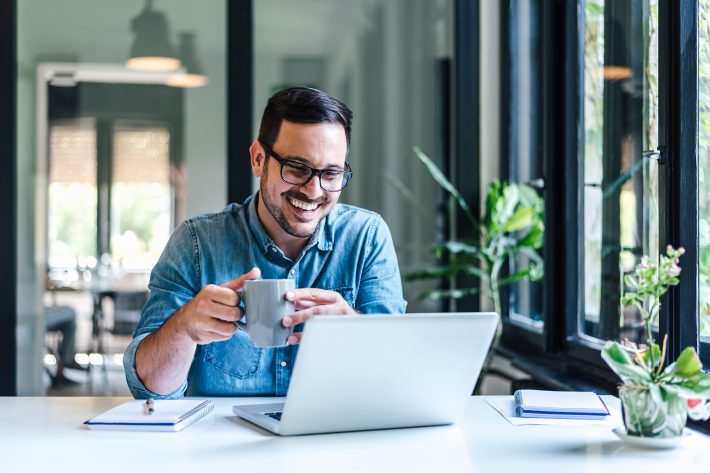 COBRA is an acronym that stands for Consolidated Omnibus Budget Reconciliation Act. It's a set of laws introduced by the Department of Labor to protect employees from losing their health insurance coverage when they lose their job. Also called COBRA continuation coverage, it allows employees to keep the same benefits they had with their group health insurance plan that their employer offered.
COBRA Insurance is only available for employees who were enrolled in an employer's sponsored group plan and who have at least 20 full-time employees. It's also essential that the employer group health insurance plan is still active. Eligible employees can continue their group health insurance coverage for up to 36 months depending on circumstances and place of residence. COBRA insurance can also cover an employee's family if needed.
Should I get COBRA Insurance?
COBRA Insurance is an excellent way for recently unemployed eligible employees to extend their health insurance coverage, however, it's also a bitter reality that COBRA continuation coverage can be costly. Most people look for affordable COBRA alternatives due to COBRA Insurance being expensive. A typical COBRA plan can cost around $400 to $700 per month. If you use healthcare services often, the cost can go into thousands of dollars.
In this article, we're going to discuss some significant reasons for the high price of COBRA Insurance. We'll also explain some of the most affordable alternatives to COBRA insurance at the end of the article.
Why is COBRA Insurance Expensive
High Premiums
When you're enrolled in a group health insurance plan sponsored by your employer, the employer pays a considerable portion of your health insurance premium. However, when you lose your job and decide to continue your coverage under COBRA, your employer no longer must contribute to your premium payments. Therefore, you need to pay the entire premium by yourself when keeping your health insurance with COBRA. Regardless of how long your COBRA insurance lasts, you're responsible for paying all the premiums on time.
COBRA insurance premiums can be much more expensive than health insurance plans from the Marketplace. Recently unemployed people may not have a source of income to support their COBRA continuation coverage, which means they may need to look for an affordable health insurance alternative.
For some people, the cost of COBRA can be unmanageable because it was their employer who contributed largely to their monthly health coverage premiums. According to a study conducted by Kaiser Family Foundation, employers pay an average of 83% of the cost of a group health insurance plan. Even if employees add their family members to their coverage, the employers still pay up to 73% of the total cost of health insurance. So, when you lose your job and choose to extend your coverage with COBRA, you must pay 100% of the total cost.
Few employers may choose to offer a COBRA subsidy to their employees. However, these subsidies can only reduce the total insurance cost by 3-5%. So, COBRA insurance is still expensive even with subsidies.
2% COBRA Administration Fee
Employees who choose to extend their health coverage with COBRA Insurance may have to pay a 2% COBRA Administration Fee to insurance third-party administrators in terms of service charges. It's a fee that third-party administrators charge you to manage your COBRA plan. Although 2% is a small amount, it contributes to the high price of COBRA Insurance.
Higher Taxes
If you choose to continue your current health insurance coverage with COBRA, there's another expense you must bear, higher taxes. When you're employed and enrolled in a group health insurance plan, your monthly premiums are typically deducted from your paycheck before taxes, along with other pretax deductions, such as your 401(k)-retirement plan and group term life insurance. After these deductions, your net income becomes smaller, and you must pay lower income tax. But when you decide to switch your health coverage to COBRA, you're required to pay your COBRA premiums with your after-tax money. This makes you lose the tax-free benefit you have while being employed.
Basically, you must pay higher taxes when you use COBRA continuation coverage. It significantly increases the price of your COBRA insurance plan.
What are the affordable health insurance alternatives to COBRA Insurance?
From the above discussion, it's easy to understand that COBRA may be an expensive health insurance option. So, if you want to continue your health insurance coverage, you may have to look for some affordable COBRA alternatives. One such alternative is the ACA (Affordable Care Act) plans that you can access through the health insurance Marketplace (Healthcare.gov). These plans are easily available for you regardless of your medical history. You can enroll in an ACA plan through the open enrollment that runs from November to January.
Besides ACA plans, you can also get private and individual health insurance plans from private companies. Private marketplaces allow you to choose the right health insurance plan that best meets your needs and budget.
Another affordable alternative to COBRA Insurance is shared health insurance plans. If your spouse or partner has a health insurance plan, you can stay covered on their plan.
Are you not sure which health insurance choice is best for you? Let a professional insurance broker help You!
There's a wide range of COBRA alternatives available in the market that can create a confusing situation for you. Only a professional insurance broker can help explore all the health insurance options you have and choose the best one that meets your needs and budget. Working with an experienced insurance broker not only helps you choose the right health insurance plan but also saves you money and time. Find The Plan offers these services free of charge to you the customer. You don't pay anything additional going through an insurance broker like Find the Plan versus signing up directly with an insurance company yourself. We have access to all plans in your area and can help you make the decision of which carrier is best for you in terms of budget as well as the specific coverage you need. You can take our PlanMatch quiz to see what options are available!