What Are The 10 Essential Health Benefits?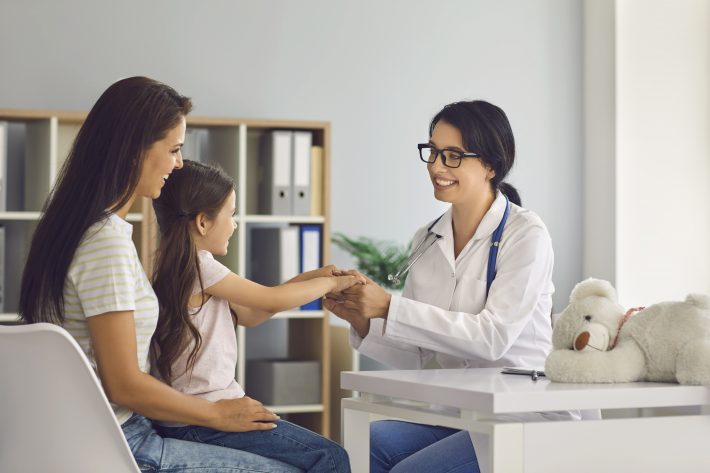 "What does my health insurance cover?" is one of the most frequently asked questions when signing up for healthcare coverage. 
While it's true that each plan covers different levels of healthcare services at varied costs, the Affordable Care Act (ACA) outlines ten essential health benefits that are required to be included in each plan.  These essential health benefits are the minimum requirements for health insurance plans. And apply to all individual and small group plan both on and off the public exchange (Marketplace). 
Essential Health Benefits Covered by Affordable Care Act Plans
Keep reading for a list of the ten essential health benefits and what they mean. 
1. Ambulatory Patient Services
Ambulatory patient services, more commonly known as "outpatient care," are the most common type of healthcare services used by individuals. This type of care includes any services you receive without going to a hospital – whether that be visiting the doctor's office when you have the flu or even when you need an x-ray.
2. Prescription Drugs
The United States Pharmacopeia (USP) is the collection of information on prescription and over-the-counter pharmaceutical drugs used by United States regulatory agencies and manufacturers. All health insurance plans are required to cover at least one drug in each category and class listed in the USP. 
3. Pediatric Services
Pediatric services through an exchange plan apply to all children below the age of 18. Major medical plans are not required to include vision and dental services for adults, but pediatric care does include these services including teeth cleanings, an optometrist visit, orthodontic care, and glasses or contacts if needed. 
4. Preventive Care
All insurance companies are required to cover preventive care, sometimes referred to as wellness services. Preventive care includes services such as annual visits with your primary care physician and health screenings, such as cholesterol and blood pressure screenings. 
5. Laboratory Services
Lab services are those that go beyond preventive screening tests to determine the diagnosis of a condition, disease, or illness. Also referred to as "diagnostic testing," common examples include MRIs, biopsies, and CT scans. 
6. Emergency Services
Emergency services are the care you receive in a life-threatening situation and in situations where you could lose a limb without immediate medical attention. It's important to understand what each specific plan will cover when it comes to services considered emergency care, but an insurance company cannot deny you emergency care, charge higher prices for emergency care, or require pre-authorization for emergency services. 
7. Hospitalization for Surgery, Overnight Stays, and Other Conditions
Should you receive surgery, have an overnight hospital stay, or other care services that require you to stay in a hospital, the insurance company will cover a portion of the cost for the hospitalization. 
8. Mental Health Coverage and Substance Use Disorder Services
Mental health and behavioral health services are covered under the ACA. These services can include visits to a psychologist, treatment for substance abuse, and counseling. 
9. Rehabilitative and Habilitative Services
Rehabilitative services include any type of care or equipment received to help recover from mental or physical skills after an injury, disability, or chronic condition. Habilitative services help day-to-day life by improving skills, like physical therapy, speech therapy, and occupational therapy. 
10. Pregnancy, Maternity, and Newborn Care
Care must be covered by insurance companies before, during, and after childbirth for both the mother and child. ACA compliant plans cannot deny coverage, charge women higher prices, or charge extra for prenatal care (which is included in preventive services). 
Other Benefits a Plan Must Cover
Along with the ten essential health benefits, plans must also include:
Birth control coverage – including contraceptive methods and counseling 

Breastfeeding coverage – including breastfeeding support, counseling, and breastfeeding equipment

Coverage for pre-existing conditions – no health insurance plan sold through an exchange can deny you health coverage due to a pre-existing condition
What Does it Mean to Have Essential Health Benefits Covered?
So, now that you know what the essential health benefits are, it's important to understand these requirements in relation to your health coverage plan. Two important things to keep in mind: not all services in an essential health benefit category need to be covered, and having a service covered does not mean that your insurance carrier will cover the full cost of the service. 
While the ACA requires compliant health coverage plans to include the ten essential health benefit services with a variety of doctors and healthcare providers, the extent of the coverage varies from plan to plan. Exchange plans are required to cover at least one service included in each of the essential health benefit categories – which means that not all treatments and services included in an essential health benefit category must be covered under your plan. States are also allowed to set their own minimum coverage, meaning that coverage requirements could even vary from one state to the next. 
When it comes to cost, your out-of-pocket expenses will be varied based on the type of health insurance plan that you choose. An insurance carrier is not obligated to cover the full cost for all services – rather, they must cover a portion of the cost and offer that access to care.  The cost of services may be supplemented by your insurance carrier, but you still need to consider any premiums, deductibles, and co-payments. 
To have the best understanding of the types of services and payment coverage offered through your insurance carrier and plan option, we recommend you look to your summary of benefits and coverage. Or, to make things even simpler, talk to a health insurance broker who will answer any questions you have and assist you in your decision for the best health insurance policy for your needs and budget. 
Talk Through Your Health Coverage Options with the Team at Find The Plan
The world of healthcare coverage can be frustratingly complicated – which is why we're here to help.
The experts at Find The Plan are licensed health insurance professionals with the goal of offering a simple and transparent view into healthcare coverage. There's no need to spend hours trying to understand different plan options – we'll work with you to understand your needs and budget to recommend a plan that will work the best for you. And because we have no vested interest in which insurance carrier you go through, you can rest easy knowing we are truly looking out for your best interests. 
To get started, we recommend completing our PlanMatch tool. You can complete the questions in just five minutes, and your answers will give our team a better idea of what you're looking for before we even pick up the phone. Once your profile is complete, you can either contact our team right away (as long as we're open!) or schedule an appointment at a time that is convenient for you.