How to Sign Up for Private Health Insurance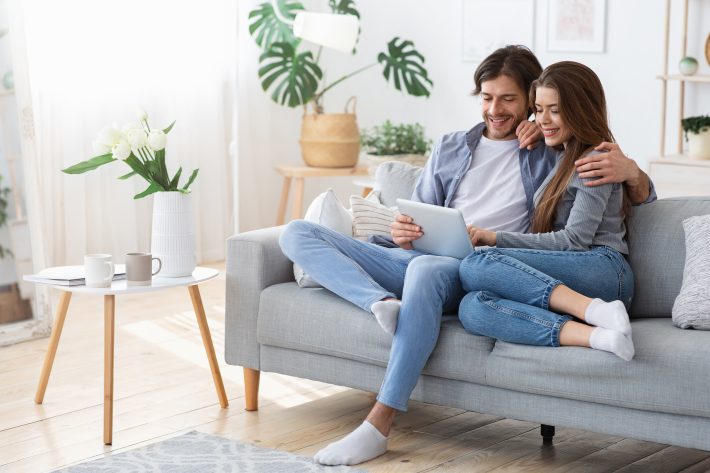 Health insurance can seem complicated – especially when you aren't offered coverage through your employer. About 42 million people in the United States are enrolled in a private, non-group health insurance coverage policy, referred to as the individual market.
If you're one of the 42 million looking to sign up for an individual health insurance plan and not sure how to enroll in your coverage, keep reading.
What Is Individual Health Insurance?
Individual health insurance is an individually purchased health policy helping to cover healthcare costs, such as doctor visits or prescription medications. This kind of health coverage is called individual insurance regardless of if it is you or your entire family covered by the plan.  As a result of the Affordable Care Act, individuals have the option to purchase individual health insurance through a government exchange or marketplace, or through the private health insurance carriers themselves.  
How Much Does Health Insurance Cost?
The short answer: it depends. While the average cost of health insurance is $456 for an individual and $1,152 for a family per month in 2020, there are a variety of factors that determine your overall cost for health insurance. These variables include the number of members on the plan, age, location, income, and healthcare use.  
While costs may vary, it's important to keep in mind the multiple type of costs associated with each health coverage plan, including:
Premiums – the monthly out-of-pocket expense you pay to obtain health coverage

Deductibles – the maximum out-of-pocket expenses you pay in a year before the insurance company begins paying

Co-pays – flat fees paid for certain medical services

Co-insurance – a percentage you pay to share in the costs of medical services after your deductible is paid 
In order to get a more accurate estimate of what you would pay for your healthcare coverage, we recommend you talk to a licensed health insurance professional. They will be able to help you assess your needs, find coverage options that work for you and your budget, and sign up for health insurance. 
When Can I Enroll in Health Insurance?
In order to enroll in individual insurance in the marketplace, you must meet the following criteria:
Must live in the United States.

Must be a U.S. citizen or national.

Are not incarcerated.
Once you confirm that you are qualified, you are able to enroll in or change your health insurance coverage during the following windows of time: 
Open Enrollment Period (OEP):

The Marketplace Open Enrollment Period, which is the primary time to enroll in or change your health coverage, lasts from November 1 to December 15 of each year. 

Special Enrollment Period (SEP), Change in Household:

Any change in your household – including a marriage, divorce, adding children through birth, adoption, or fostering, or a death in the family – qualifies you to revisit your health coverage. 

Special Enrollment Period (SEP), Loss of Coverage:

Every person is entitled to minimum essential coverage. If you lose this though the loss of job-based coverage, turning 26 and losing access to a parent's plan, or losing eligibility of Medicare or Medicaid, you qualify for this SEP. 

Special Enrollment Period (SEP), Change in Residence:

Since health coverage is dependent on your primary residence, moving to a different zip code, students or seasonal workers moving, or a move from a shelter or transitional housing allows you to reevaluate your health insurance options. 

Special Enrollment Period (SEP), Change in Eligibility:

You qualify for this SEP f you become a U.S citizen, gain or maintain status of a federally recognized tribe or an Alaska Native Claim Settlement Act Corporation shareholder, or leave incarceration. 

Special Enrollment Period (SEP), Enrollment or Plan Error:

Errors can unfortunately occur, including misinformation or misconduct of someone working in an official capacity to help you enroll, a technical error, and if you can prove your Marketplace plan violated a material provision of its contract. If this is the case, you are able to update your health coverage plan. 

Special Enrollment Period (SEP), Other Situations:

While some situations may not fit into a particular SEP category, there are additional circumstances where you are able to enroll in or change your healthcare coverage. A recent example of this SEP was due to the COVID-19 pandemic. 
Ways to Sign Up for Health Insurance
There are several ways for you to sign up for individual Marketplace insurance. 
Connect with an agent/broker.

Working through an agent/broker not only ensures your paperwork is accurately completed, but they will talk through multiple health coverage options and help you find the best plan that will suit your needs. 

Use a certified enrollment partner's website.

If you've chosen a plan and are confident it will work for you, you're able to go to an approved enrollment partner's website, such as an insurance company or online health insurance seller. 

Use HealthCare.gov to apply online.

HealthCare.gov allows you to create an account and log in to enroll in your individual marketplace plan. 

Contact the Marketplace Call Center to enroll by phone

. The Marketplace Call Center will connect you with a customer service representative to fill out an application and enroll.

Fill out and mail a paper application.

After mailing your application, you'll receive your eligibility results within 1-2 weeks.
Have These Things Handy When Signing Up for Health Insurance
In order to make the enrollment process as smooth as possible, we recommend you have the following information available prior to getting on the phone and starting the enrollment process:
Method of payment – if you plan on getting covered today 

Social Security number and birth date for you and any dependents 

The names of your current medications

Preferred doctors
Take the Guesswork Out of Health Insurance with the Team at Find The Plan
Still unsure of how to sign up for health insurance, or just want a helping hand along the way? We're here for you.
The experts at Find The Plan are licensed health insurance professionals with the goal of offering a simple and transparent view into healthcare coverage. There's no need to spend hours trying to understand different plan options – we'll work with you to understand your needs and budget to recommend a plan that will work the best for you. And because we have no vested interest in which insurance carrier you go through, you can rest easy knowing we are truly looking out for your best interests. 
Not only will we help you find the perfect plan, but we'll also help you enroll and maintain your coverage to ensure it's working for you. We have a member services team specifically designed to assist you – whether it be lost insurance cards, a question about your coverage, or the need to adjust your coverage based on changes in your circumstances. 
To get started, we recommend completing our PlanMatch tool. You can complete the questions in just five minutes, and your answers will give our team a better idea of what you're looking for before we even pick up the phone. Once your profile is complete, you can either contact our team right away (as long as we're open!) or schedule an appointment at a time that is convenient for you.