Should I Use a Health Insurance Broker to Find Health Insurance?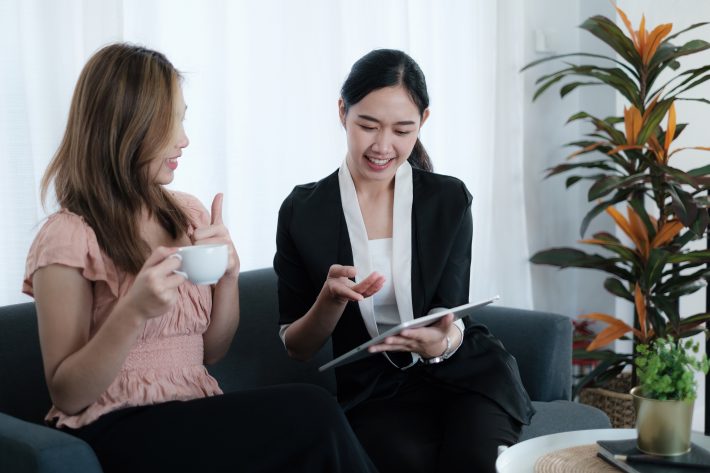 Should I Use a Broker to Get Health Insurance?
Buying a health insurance plan directly from a company can leave you thinking that you have limited options. But this is not true in most cases. Finding a health insurance plan that suits your needs and is also economical is a hectic task that requires a lot of investment in terms of time and effort.
Here is the good news for you! Your choices are not as limited as you have previously thought, and you can find the best possible health insurance without hours of searching and researching. All you need is a health insurance broker, and you are good to go.
What does a broker do?
A broker is a trained and licensed professional who will act as your financial advisor, health plan designer, and field expert to help you navigate the complicated market of health insurance plans and make the experience more accessible for you. This is especially beneficial for individual and small business owners who own small HR teams.
How is a broker different from an agent?
While the role of a broker and agent is to guide individuals and business owners about health insurance benefits, a broker is considered more just in providing unbiased advice. An agent is only associated with one company and acts as their advocate to guide you about different health plans the company is offering. A broker, on the other hand, will serve as your advocate and help you choose a plan that is most economical, most beneficial, and most effectively covers your health insurance needs.
Who should use a broker?
A broker is someone who will provide helpful information about public programs, subsidies, premiums, tax credits, etc., to help you decide which plan will work best for you. This would not be an issue for people covered through their employee-sponsored coverage. On the other hand, a self-employed individual will need guidance to determine the best suitable health insurance plan option. In addition, hiring a broker can also be a crucial decision for small business owners who have a small number of employees and lack the resources to carry out comprehensive market research to find a group plan that will cover their workers' needs. Working with a broker can be an exceedingly economical option for small businesses as they can prevent them from spending extra money on expensive plans.
Why should you use a broker to get health insurance?
Using a broker to get health insurance can offer various benefits. You can experience the following benefits while working with a broker:
A Broker Will Help You Navigate the Market
Taking the health insurance search burden off the client's shoulders is one of the most desirable duties of a broker. A broker can provide detailed information, break down the complexity of health plans, highlight the hidden costs, and protect you from buying exploitative plans.
A broker Will Help You Choose a Personalized Health Plan
A broker will ask you a series of questions regarding your present illnesses, medical history, prescription drugs, etc., to determine your health insurance needs. They will then help you find a plan that is personalized to your unique needs and cover them effectively.
A Broker Will Keep You Updated About Changes in Health Insurance Market
The laws and regulations keep changing and are different for different states. It is a broker's responsibility to keep their clients updated about these changes. A broker can also guide you about popular health insurance plans in the marketplace, why people choose them, and how they benefit them.
Brokers Have Access to Data-Driven Systems
Data-driven systems are paid tools that provide helpful insights into the latest trends, risks, and benchmarks that are currently going on in the insurance market. These tools offer useful information about recent changes happening in the insurance industry and how these changes can affect you and your business. Most brokers have access to these systems and can provide efficient insights through reliable and automated processes.
A Broker Will Provide Ongoing Support
Although a broker will inform you about the health insurance market in detail, they will be available to provide support if there is anything you would like to ask afterward. Assuring ongoing support is one of the essential qualities of a broker. You can ask them about any uncertainties you might have regarding any process or detail of your health insurance plan.
A Broker Will Not Charge You Extra
This might sound surprising, but it is true that you will not have to pay your broker extra charges for their services. A broker works on a commission offered by the company whose plan they will sell. This commission is in the premiums you are already paying for.
Where can you find a broker?
The best way to find a competitive broker is to seek advice from people you trust, including your family, friends, attorney, or accountant. You can also find numerous online resources and websites to help you with your search. However, make sure to check the credibility of the source before trusting their advice.
We'd love it if you'd choose us as your broker! We offer our services for free to you and our licensed agents can find the plan that best fits your specific needs and budget. Our team is committed to helping people like you find health insurance that works for them! Contact us today for a free assessment!
How can you choose the right broker?
Trust and communication skills are the two most essential qualities you should look for in a broker.
A broker is considered a trusted advisor who will be your advocate for choosing the right insurance plan. You should feel confident that you can trust a broker before you decide to follow their advice. See if the broker you are considering is open to alternative suggestions or if they are openly explaining the cons of the plan they are pitching in front of you.
The role of a broker is to provide information about the health insurance market while listening to the customer's needs at the same time. Two-way communication is the key to a lucrative relationship between you and your broker.
We would love to be YOUR trusted advisor and help you navigate the seas of healthcare. Contact us today because our services are free for you to use and we can review with you the best options out of all the carriers in your area.