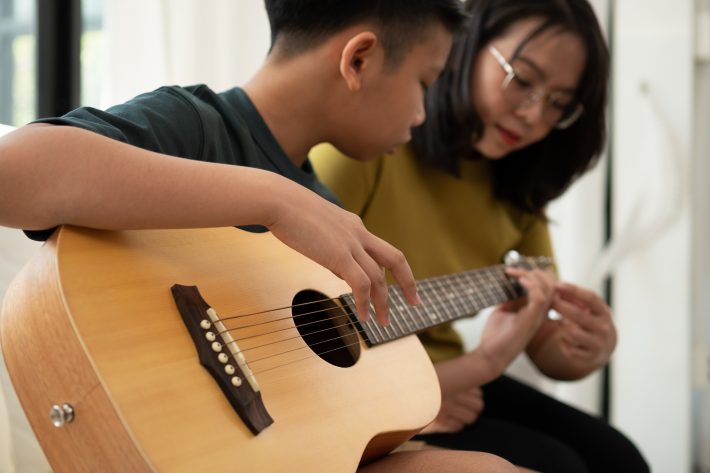 The Open Enrollment Period, or OEP, provides individuals, families, and employers the opportunity to enroll in a healthcare insurance plan and make changes to their pre-existing insurance plan. During this period, you can review your healthcare benefits, including vision, dental life insurance, health savings account (HSA), and retirement plan. During OEP, the cost of healthcare plans is reviewed, and required changes are made that stay in place for the following year. Until you face a qualifying event, you can only enroll in a healthcare coverage plan or make changes to your plan during OEP. Furthermore, you must meet specific eligibility criteria to enroll in a new healthcare plan.
OEP also provides the opportunity to opt out of the health insurance plan for employer-sponsored plans. You can only quit an employer-sponsored health insurance plan during OEP or in case you face a qualifying event. On the other hand, you can cancel your individually bought healthcare plans at any time of the year.
What is the Time Window for the Open Enrollment Period?
The open Enrollment Period occurs only once a year. If you get your health benefits through your employer, this period will only last for a few weeks. The OEP for employer-provided healthcare plans happens sometime in the fall or 30 to 60 days before January 1st when the plans are renewed.
For individual healthcare insurance plans bought through the Affordable Care Act (ACA), the enrollment period starts on November 1st and stays open till January 15th. However, this time window is not the same in all states.
I Missed OEP; Now What?
As OEP is your main window to apply for, modify, or quit a healthcare insurance plan, what will happen if you miss the deadline? Losing track of time and missing the OEP deadline does not necessarily mean you would not get any health coverage. There are a few options for you to consider if you miss your OEP. Every option has its own requirements and limitations, and you will need to meet certain criteria to benefit from these unique options.
Here are a few options that can make you eligible for health insurance coverage if you miss your OEP:
Special Enrollment Period (SEP)
Special Enrollment Period, or SEP, is a brief period of 60 days in which you can apply for new health coverage outside the OEP. However, you will only become eligible for this special consideration if you face certain life events. These life events are known as "qualifying events" and include the following:
Losing Your Previous Healthcare Coverage
You can become eligible to apply for a new healthcare plan in case you lose your previous healthcare coverage. As per the Affordable Care Act (ACA) directions, it is mandatory to have a healthcare plan that covers your essential healthcare needs. Losing coverage can happen under different circumstances. For example, if you are getting your health coverage through your job, losing your job can also result in your coverage being lost. You can also lose your parent's provided health coverage once you turn 26 and are no longer eligible for parent-sponsored health benefits. You can also become eligible for this SEP enrollment period if you lose your Medicaid or Medicare eligibility. However, if not paying your premiums resulted in losing your previous coverage, you will not be eligible for this SEP window.
Changes in Your Family or Household
Any notable change in your family or household can be a qualifying event that can make you eligible for SEP. You can apply for a new healthcare coverage plan in case you experience one of the following changes in your family or household:
Getting married
Getting divorced
Having a child
Adopting a child
Having a foster child
Losing coverage due to the death of your spouse, parent, or guardian
Moving from one area to another can allow you to reevaluate your healthcare plans, as your health coverage policy depends on your primary residency. You can become eligible to reassess your healthcare plan or apply for a new plan in case you need to move, such as in the following circumstances:
Moving to a different country or ZIP code
Moving from or returning to a university or school as a student
Moving to or returning from a job location as a seasonal worker
Moving to or returning from a shelter or a transitional housing
Any shift in your eligibility allows you to revise your healthcare insurance plan. Your eligibility can change in the following circumstances:
A change in your income that affects your coverage plan or subsidies
Becoming eligible for Medicaid or getting denied Medicaid coverage during OEP
Getting a US citizenship
Getting or maintaining the status of a federally recognized tribe
Leaving jail or prison
Attaining or maintaining the status of an Alaska Native Claim Settlement Act Corporation Shareholder
Leaving incarceration
Supplemental Health Insurance
A few supplemental health insurance plans are always on the table and are not restricted by the OEP. You can enroll in these supplemental plans at any time during the year. These additional health benefits include vision, dental, critical care, disability, life, and accident insurance. You can also qualify for short-term insurance plans if you are below 65. This eligibility varies from state to state and getting your health insurance covered through this plan can get you going till the next OEP. You must keep in mind that not all these options come under ACA.
What are life events not considered qualifying events?
Not all life events make you eligible for SEP. The following events are not considered qualifying events for getting a healthcare plan:
Getting sick or being diagnosed with an illness
Losing previous coverage due to not paying your premiums
Voluntarily dropping out of your last healthcare insurance
Getting pregnant
The Wrap-Up
Losing track of the deadline for OEP can happen, but this does not mean you have no other options. Certain life events, such as changing your residence, leaving your job, getting married, or having a baby, can make you eligible for applying to a new healthcare coverage plan outside the OEP.