How Much Will Obamacare Cost You?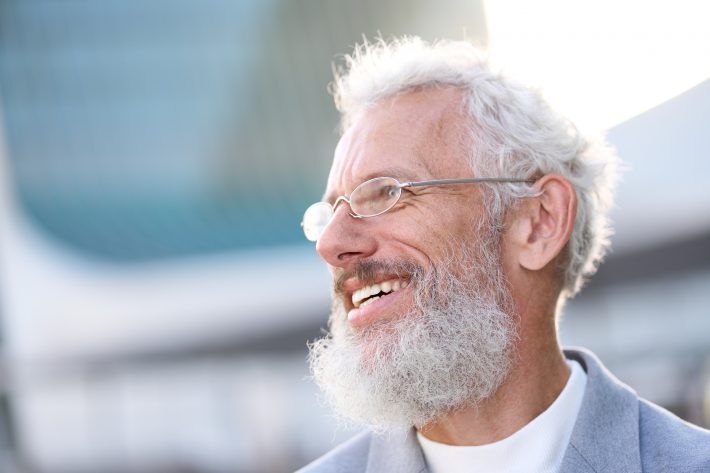 Looking for the ideal health insurance plan but dreading the process? At Find The Plan, we can pinpoint the perfect plan in less than 15 minutes, and our services are free! Our experienced team is just a click away to help in the process. Say goodbye to paperwork hassle and hello to peace of mind. Reach out now for a free consultation, and let us help guide you to the right plan.
Obamacare is the common name for the Affordable Care Act (ACA), which was introduced in 2010 to expand health insurance options in the United States and make it more accessible to millions of US citizens. ACA Marketplace offers various health insurance options to provide diverse coverage according to people's needs. Although these plans are considered affordable, and the chances of getting enrolled in one of the coverage options are high with Obamacare, there are costs that you need to consider before choosing a plan through this marketplace. Apart from paying the upfront monthly premiums, copayments, and coinsurance, you may also need to pay out-of-pocket expenses for services like laboratory tests and medications.
However, there are ways to cut these costs and find the plan that serves your medical needs and is easy on your pocket.
What is the average monthly premium cost for Obamacare in 2023?
The average cost of monthly Obamacare premiums varies depending on different factors. For example, for a 40-year-old person, the monthly Obamacare premium cost is $469. For a 40-year-old couple, this cost will be $937. Furthermore, if a 40-year-old couple has one child, the monthly premium cost will be $1,214, and if the couple has two children, the cost will increase to $1,491.
However, these costs can be reduced if your household income qualifies for premium tax credits. Obamacare offers generous income-based subsidies that can reduce this cost for maximum enrollees. In fact, for a few people, the premium cost can be fully subsidized.
Which factors determine the cost of Obamacare health insurance?
Many factors affect the cost of your Obamacare health insurance plan, including the category of the plan you choose.
There are 4 categories of health plans that offer all ten health insurance benefits. These categories are as follows:
The

Bronze

category is suitable if you do not have hefty medical bills. With this plan, you will have to pay the lowest monthly premiums, but the plan will only cover 60% of your medical expenses.

The

Silver

category provides coverage for 70% of your healthcare expenses. But with this plan, the monthly premiums will be higher than the Bronze plan.

The

Gold

category pays for 80% of your medical bills, and the monthly premiums with this plan will be higher than both categories mentioned above.

The

Platinum

category works for you if you have a chronic health condition and need constant medical attention. With this plan, you will need to pay the highest monthly premiums and get coverage for 90% of your medical expenses.
The other factors that account for the total cost of your Obamacare health insurance plan include the following:
The size of your household or if you are applying as an individual or a family

Your income

The area of your residence

The tax credits and subsidies you will be eligible for

Your age can also affect the cost as health insurance companies tend to charge older adults higher premiums as they are more likely to fall sick
The gender of a person does not play a role in determining the cost of Obamacare plans as mandated by the Affordable Care Act.
How do Obamacare Subsidies reduce the cost of your health insurance plan?
Obamacare health insurance plan offers a reduction on your monthly premium costs depending on your annual income. To be eligible for this subsidy, your income must be 100 to 400% of the Federal Poverty Level or FPLs. This threshold is 600% of the FPLs for people living in the state of California.
You can get the following two types of subsidies on your Obamacare health plans:
There are two ways you can use your premium tax credit to make your plan more affordable. You can either use this amount monthly to reduce your monthly premium costs or receive this amount at the end of the year when you have completed your annual tax return. This credit applies to all metal-tier Marketplace plans and varies according to your income and household size. Furthermore, with the introduction of the American Rescue Act in 2021, you can have expanded eligibility on the premium tax credits, meaning that you can be eligible for a subsidy even if your income is above 400% of FPLs. 
This subsidy only applies to the Silver-tier plans and helps you have some extra savings. With the cost-sharing reductions, you can save on your deductibles, copayments, and coinsurance and have lower out-of-pocket expenses.
How Can You Apply for Obamacare Health Insurance?
The process of signing up for Obamacare is not difficult and our licensed agents work with all the ACA marketplace plans and will be able to help you decide if one of these plans works for you. Outside ACA, our agents can also compare all private health insurance plans as well, which could end up being a cheaper alternative. We can find the plan that fits best for you so contact us today and let's discuss your options!
What Are Your Other Health Insurance Options?
Apart from Obamacare/Marketplace health insurance plans, you also have other options to meet your healthcare needs. Following are the other health insurance options that you can consider:
Medicaid is like Obamacare in providing subsidies to people who have lower incomes. But unlike Obamacare, where you must wait for an opening period, you can apply for Medicaid throughout the year.
COBRA gives you the opportunity to continue to get healthcare coverage after losing your job. This option is more expensive than Marketplace insurance, and you will need to pay the entire premium of the insurance plan your former employer had purchased for you.
Medicare is a federal health insurance program for people 65 and older. There are exceptions for some younger people who have certain disabilities and for people with end-stage renal diseases.