Self-Employed Health Insurance 101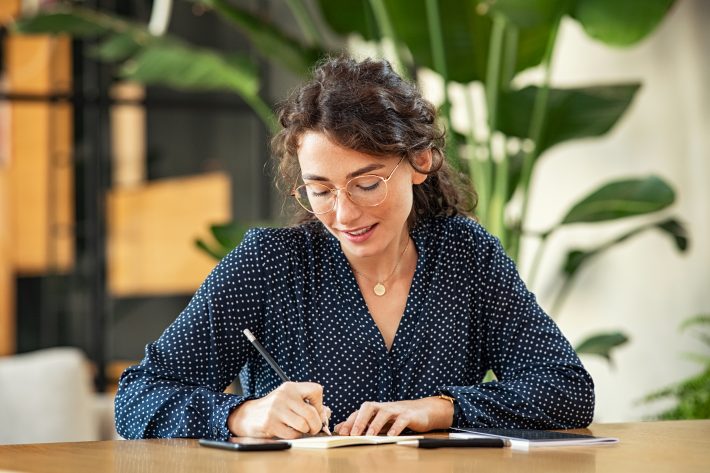 For many, health insurance benefits are received through an employer.
Believe it or not – employer-sponsored health plans date back to WWII. In response to inflation, the Stabilization Act of 1942 was passed and limited an employer's ability to raise wages. With the goal of attracting talent in a time where the labor pool was scarce due to the ongoing war, rather than using wages as a draw, employers turned to additional incentives, such as healthcare coverage. These healthcare benefits can be considered as part of compensation without employees having to pay income tax or payroll tax.
Now, more than 80 years later, employer-sponsored health insurance plans are still a major part of employer benefits.
But what about self-employed individuals?
Whether you work for yourself full-time or are in a transition period in your career, there are a few self-employed health insurance options to consider.
Short-Term Self-Employed Health Insurance
For individuals looking for short-term self-employed health insurance, you could be between jobs or just trying something new. There are three primary options for you to obtain coverage:
Short-Term Health Insurance: Short-term health insurance offers a flexible, temporary solution to fill gaps in coverage. Plan lengths can vary by state, sometimes covering up to twelve months. Spouses and dependents are also covered under these types of plans – but remember, all short-term plans are medically underwritten, meaning plan members must be in good health to access coverage.
COBRA: If your short-term self-employment comes after working for a company where you were signed up for the group health insurance plan, you can continue using the group health insurance plan for some time. COBRA health insurance allows you to keep the same employer-based plan for up to 18 months, but you will pay more for each month since you no longer receive the employer contribution.
Industry-Specific Insurance: Some industries may offer a union or membership organization that offers discounted health insurance to members. For example, an association or college alumni group could have access to discounted health insurance plans for members.
Long-Term Self-Employed Health Insurance
For individuals looking for long-term self-employed health insurance, you've either juust taken the leap to work for yourself or have successfully built your business over the years. There are two primary options for you to obtain coverage:
Health Insurance Marketplace: The Health Insurance Marketplace, also known as the "Marketplace" or "Health Insurance Exchange," is a place where individuals and families in the United States can purchase health insurance plans and receive income-based subsidies to assist in paying premium costs.
Private Health Insurance: If you're interested in plans beyond what is available on the Marketplace, private health insurance refers to any health insurance coverage that is offered by a private entity instead of a state or federal government.
How Do You Get Health Insurance if You're Self-Employed?
Now that you've made your decision on the type of health coverage you'd like to enroll in, you're probably curious what the next steps are.
For those choosing COBRA, your previous employer typically will send a packet of information sharing how the enrollment process takes place.
For those choosing industry-specific insurance, a quick online search will share the results that you are looking for.
For those choosing short-term health insurance, the health insurance Marketplace, or private insurance, you have a few options:
Connect with an agent/broker. Did you know that you can gain the expert opinion of a licensed agent at no additional cost to you? Brokers have access to all available private and Marketplace health coverage plans and will explore solutions that suit your needs and budget. For those new to the world of health insurance or just would like a helping hand along the way, contacting a licensed agent is the best way to ensure all paperwork is completed properly and that the plan you choose to enroll in will work for your unique situation.
Use a certified enrollment partner's website. For those confident that they have found the right plan for their needs, you can go to an approved enrollment partner's website, such as an insurance company or online health insurance seller, to enroll yourself in the chosen health coverage option.
Use HealthCare.gov to apply online.gov allows you to create an account and log in to enroll in your individual marketplace plan.
Contact the Marketplace Call Center to enroll by phone. The Marketplace Call Center will connect you with a customer service representative to fill out an application and enroll.
Fill out and mail a paper application. After mailing your application, you'll receive your eligibility results within 1-2 weeks.
Contact the Team at Find The Plan to Enroll in Health Insurance for Self-Employed Individuals
Ready to take the first step in finding the right plan for you? Health insurance brokers at Find The Plan are here to help you through this process. With a wealth of expertise, our experienced brokers are prepared to walk you through the health coverage journey from initial consultation to enrolling in the plan that matches your needs.
Kristen, a member of Find The Plan, has been working with her agent for three years and shares she would, "Highly recommend him to my team, clients and everyone else that is self-employed!"
Discover why our team receives rave reviews for yourself – contact Find The Plan agents today to learn more about your self-employed health insurance options. Or, to get started, complete your profile on our PlanMatch tool – you can complete the questions in just five minutes, and your answers will give our team a better idea of what you're looking for before we even pick up the phone.