Health Insurance Options for Servers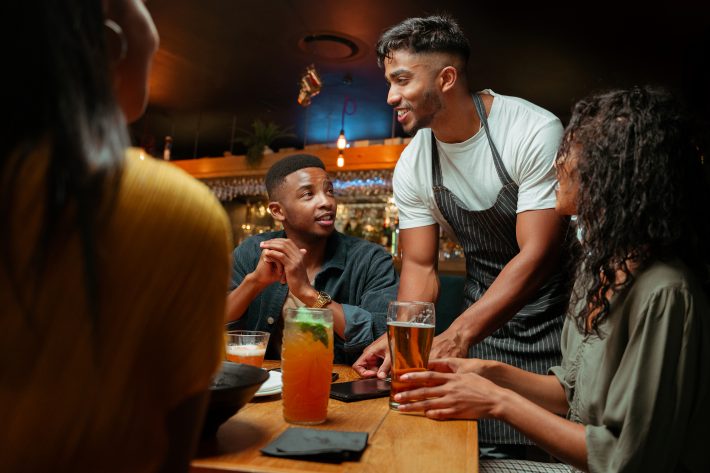 Looking for the ideal health insurance plan but dreading the process? At Find The Plan, we can pinpoint the perfect plan in less than 15 minutes, and our services are free! Our experienced team is just a click away to help in the process. Say goodbye to paperwork hassle and hello to peace of mind. Reach out now for a free consultation, and let us help guide you to the right plan.
Do waiters or waitresses get health insurance from their employers?
Most businesses don't provide health insurance to their waiters and waitresses. Restaurants with less than 20 full-time employees could offer health insurance to their workers in the following ways:
SHOP (The Small Business Health Options Program) Coverage
Restaurant Association Plan (Only available for RHA members)
HRAs (Health Reimbursement Arrangements) like COBRA coverage
Care Membership Plans
However, restaurants need to contribute to the health insurance premiums of their employees in almost all these options. So, most restaurants show reluctance to supply health insurance to their workers through any of these options. In that case, waiters and waitresses must get their own health insurance plan.
But do you know how to get health insurance as a waiter or waitress? Well, there are many health insurance options that offer comprehensive healthcare coverage.
How to get health insurance as a waitress or waiter
You can consider the following options to get waiter or servers health insurance coverage:
Enroll in an individual health insurance plan via the Marketplace
According to the ACA (Affordable Care Act)/Obamacare, every American citizen has the right to get an affordable health insurance plan that meets their coverage needs within the budget. Waiters and waitresses can enroll in their desired health insurance plans via open enrollment in the Marketplace (Healthcare.gov). All ACA plans offer essential healthcare benefits without any annual limits on the coverage amount. Some significant health benefits that the ACA plans offer includes ambulatory outpatient services, emergency care, inpatient hospital service, hospitalization, laboratory services, prescription drugs, and pediatric services.
The open enrollment period of the Marketplace runs from November to January every year. You can enroll in your desired individual health insurance plan to get waitress or waiter health insurance coverage.
The Marketplace offers health insurance plans in 4 different coverage levels:
Platinum
Gold
Silver
Bronze
Platinum and Gold plans offer comprehensive coverage but higher premiums, while silver and bronze plans offer basic coverage but lower premiums. If you're looking for comprehensive health insurance for waiters or waitresses, platinum and gold plans are a great choice as you only must pay 10-20% of your healthcare expenses, and the insurance company will pay the rest. However, you can go with bronze or silver plans if you're on a low budget.
Consider Medicaid
Medicaid is a public health insurance program that supplies healthcare coverage to low-income individuals and their families. The federal government regulates this program in collaboration with individual states. As waitressing is considered a low-income occupation, waiters and waiters can get health insurance coverage through Medicaid. In fact, it supplies affordable waiter & server health insurance if you meet the eligibility criteria. It's important to keep in mind that Medicaid covers only those eligible. The eligibility criteria for Medicaid are decided based on the applicant's income, coverage needs, and social circumstances.
Stay covered on a shared health insurance plan.
You can stay covered on your spouse or partner's health insurance plan if it has a provision to add you. If you're spouse or partner is enrolled in an employer-sponsored health insurance plan, they may add you if the terms and conditions of the plan allow.
·      Look for a High-Deductible health insurance plan.
High-deductible plans provide affordable health insurance for waitresses and waiters with good health. However, they have high deductibles. A deductible refers to the amount of money you pay after getting health care services before your insurance coverage starts. If you're healthy, you'll use healthcare services less frequently, and in that way, you will pay lower deductibles, which makes your health insurance coverage less expensive.
High deductible plans help save more on your monthly premiums, but at the same time, they require you to pay more out-of-pocket when you use healthcare services. You can combine your high-deductible health insurance plan with an HSA (Health Savings Account) to save on your deductibles, as this combination allows you to set aside tax-free money that you can use for healthcare services.
Consider a private health plan.
Besides the above-mentioned options, waiters and waitresses can get healthcare coverage by purchasing a private health insurance plan. It works similarly to the individual health insurance plan you enroll in through the Marketplace. Private plans offer you more flexibility and customization options so you can get personalized healthcare coverage for you and your family.
Private health insurance plans are a suitable choice for waiters and waitresses who don't qualify for the Marketplace and Medicaid enrollment. They're also a great choice if you need short-term healthcare coverage. It's important to remember that private plans offer the same ACA protections as the Marketplace plans.
Are You looking for the best and most affordable health insurance for waiters and waitresses? You can count on a professional health insurance broker!
A professional health insurance broker explores all available health insurance options and chooses the best one that can meet your coverage needs within your budget. Here at Find the Plan we have all the plans available to us in your area and our services are free of charge to you. Our Plan Match Quiz can help you get started today and get you covered in case of the unexpected.