Health Insurance Options for Freelance Writers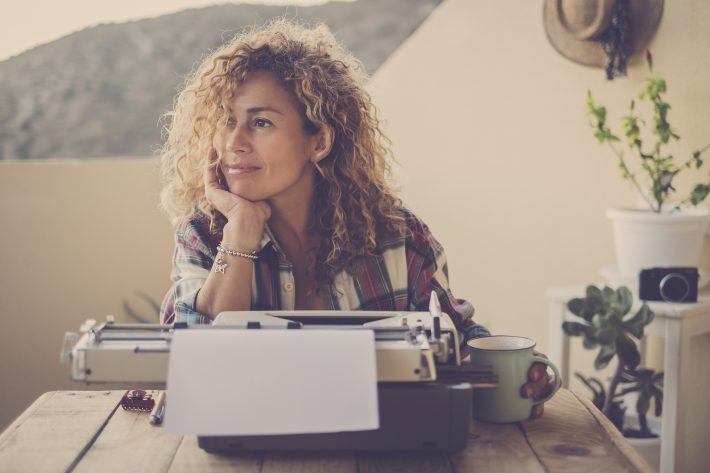 Looking for the ideal health insurance plan but dreading the process? At Find The Plan, we can pinpoint the perfect plan in less than 15 minutes, and our services are free! Our experienced team is just a click away to help in the process. Say goodbye to paperwork hassle and hello to peace of mind. Reach out now for a free consultation, and let us help guide you to the right plan.
Freelancing has become immensely popular over the last few years. It gives you the freedom to work your hours and set your schedule allowing for flexibility that a normal job does not. Freelancing gives you the leisure of working from the comfort of your own house without a boss breathing down your neck. In other words, freelancing gives you the opportunity of being your boss. Among various talents, writing can be an excellent choice if you want to become a successful freelancer. However, some of you might be hesitant to get health insurance as a freelance writer because you are not aware of the options available for freelance writers.
Fortunately, health insurance options for freelance writers are not as limited as they once were. In the US, you can find plenty of health insurance options for freelance writers that can be suitable for you and your writing career.
Following is a list of health insurance options for freelance writers for you to explore:
National Writers Union
You can join the National Writers Union if you are a freelance writer, journalist, book author, blogger, or content writer. The National Writers Union is partnered with America Health Care and offers a variety of affordable health insurance plans for freelance writers who can get quotes from the Marketplace. This union is governed by the Affordable Care Act. You can apply for membership in this union if you have lost your health insurance in the last 60 days. Monthly dues can be as little as $12.50 per month but this amount varies based on your annual earnings.
Writers Guild of America (WGA)
The Writers Guild of America has over 20,000 members and it offers healthcare insurance to writers working in the film, television, radio, and media industries. Members of WGA can get Writers' Guild-Industry Health Funds that cover vision, medical, prescription, hospitalization, dental, life insurance, and wellness benefits. The WGA works in cooperation with the Producers Guild and supplies pension plans to its members as well.
To become eligible for the WGA health insurance program you need to be working in the film and television industry for a specific period and must have completed a certain number of projects in the field. The initiation fee for this program is 2,500 US dollars.
Freelancers Union
Freelancers Union is a health insurance provider for education, interest, and the advocacy of freelancers. It is a non-profit labor organization that has a licensed subsidiary, called Freelancers Insurance Agency, to supply health insurance to freelance workers. It also has a contractual association with a nationally licensed insurance producer, HealthPlanService, Inc. Freelancers Insurance Agency is licensed in Virginia, Pennsylvania, Colorado, California, Georgia, New Jersey, New York, Connecticut, Florida, Texas, the District of Columbia, and Maryland.
You can get an average savings of 35% plus dental coverage through the Guardian. Additionally, you get health insurance coverage for medical travel through GeoBlue for the time you spend on board. You can join the Freelancers Union without any cost and get dental, vision, life, and disability insurance in addition to other benefits.
Healthcare Marketplace and Healthcare.gov
The Healthcare Marketplace is another go-to health insurance choice for a freelance writer if every other choice fails. Unfortunately, enrollment in this program only opens once a year. You can apply to the Healthcare Marketplace through Helathcre.gov when the enrollment period is active. The enrollment period is usually between the start of November of every year and the end of January of the next year.
You may be eligible to apply for enrollment outside the enrollment period in case of a special event, also known as a "qualifying event" or a "triggering event." For example, if you are leaving your job to pursue a career in freelance writing, you may be able to enroll in an insurance plan through the Healthcare Marketplace.
The Healthcare Marketplace offers different health insurance plans based on your income and a few other factors. You can easily access and compare their plans by visiting their website and choosing the pricing that suits you best.
National Association for the Self-Employed
The National Association for the Self-Employed can be another fine choice to meet your health insurance needs as a freelance writer. The National Association for the Self-Employed was founded in 1981 and supplies joint buying power, benefits, and resources to small businesses and entrepreneurs. The National Association for the Self-Employed aims at supplying the benefits that were previously exclusive to large corporations.
The NASE is partnered with USHEALTH Group and supplies coverage for certain subsidiaries including Golden Rule, Assurant, MetLife, and others. NASE supplies Fixed Indemnity Health Insurance, comprehensive coverage, and supplemental plans. You can choose their supplemental plans to receive benefits like a physician, dental, and hospital discounts. In addition, you get support in case of disability, critical illness, accident, and life insurance. Apart from freelance writers, NASE offers its membership to veterans, students, and businesses.
Affordable Care Act
The Affordable Care Act is an amazing health insurance choice for legal US citizens who have a low income. Also known as Obamacare, the ACA offers membership to US citizens (including legal immigrants) with low incomes, and people who are at an elevated risk of developing an illness or already have a medical condition regardless of their employment status.
Health Insurance for Freelance Writers
Following is the list of organizations supplying health insurance to writers and artists:
Actor's Fund
Artist's Health Insurance Resource Center
Cultural Alliance of Greater Washington
American Association of Retired People Health Care Options
American Society of Journalists and Authors
Partnership for Prescription Assistance
College Art Association Group Insurance Plan
Society of Children's Book Writers and Illustrators
Editorial Freelance Association
SPAWN Health Plan
Featured Atlas
Working Today
National Writers Association Health insurance is available through Med Choice One, LLC
Kids Now
Media Bistro Avant Guild
Conclusion
Finding a practical health insurance option can be hectic for a freelance writer. Knowing your options and figuring out your medical requirements is a good place to start. You must explore your options in detail and choose an affordable plan that can help you save the most. That's where Find the Plan comes in. As an insurance broker, we have access to all available plans in your area, and using our service does not cost you any added fees. Our licensed agents are here to help you in finding the best choice that fits your budget so get in touch with us today if you need assistance. We're happy to help!