Health Insurance Options for Drywall Installers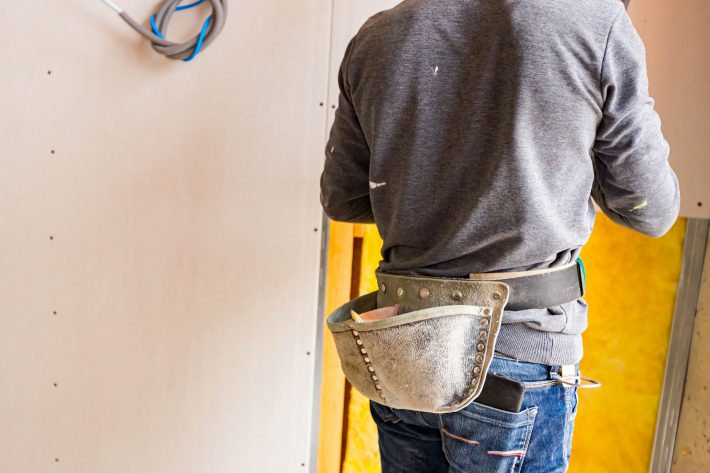 Looking for the ideal health insurance plan but dreading the process? At Find The Plan, we can pinpoint the perfect plan in less than 15 minutes, and our services are free! Our experienced team is just a click away to help in the process. Say goodbye to paperwork hassle and hello to peace of mind. Reach out now for a free consultation, and let us help guide you to the right plan.
From the possibility of physical injuries resulting from operating heavy tools to getting exposed to hazardous materials like dust and mold, as a drywall installer, you face many risks and challenges at work that might force you to seek medical attention. In addition, you may encounter hearing loss resulting from working in a noisy environment or minor to serious eye injuries. These risks make it necessary for you to get your healthcare needs covered to avoid heavy medical bills in case of an emergency.
While this might not be an issue for people working for large companies, getting a health insurance plan is not that easy for people who are self-employed or are working for small businesses. In this article, we will discuss the most common health insurance options for drywall installers. If you need assistance in finding a plan that works for your needs and budget, working with a health insurance broker like Find The Plan can help you navigate your health insurance options. The best part? Our services are completely free for you to use. Contact us today to speak to a licensed advisor.
Health Insurance Marketplace
Buying a health insurance plan from Health Insurance Marketplace is a good option for drywall installers working independently and for people running small businesses. These plans differ for different states and regions, which have their own set of rules and regulations. You can find the following four types of plans on the Health Insurance Marketplace:
With a Bronze plan, you will need to pay the lowest monthly premiums, but out-of-pocket expenses will be the highest. A Bronze plan will cover 60% of the medical costs, while you will be responsible for the other 40%.
With a Silver plan, you will have to pay moderate monthly premiums and out-of-pocket expenses. A Silver plan will cover 70% of your medical bills, while you will need to pay the remaining 30%. In addition, if eligible, you can also qualify for cost-sharing reductions that can save you thousands of dollars every year if you frequently need to see doctors.
With a Gold plan, you will have to pay high monthly premiums, while your out-of-pocket expenses will be low. A Gold plan will cover 80% of your medical expenses, while you will only need to pay the other 20%.
With a platinum plan, you will need to pay the highest monthly premiums, and your out-of-pocket expenses will be the lowest. A Platinum plan covers 90% of your medical expenses, while you only need to pay the remaining 10%.
Private Health Insurance
Private health insurance can be another feasible option for drywall installers who do not have coverage through their employer-sponsored program. You can find a variety of private health insurance plans on the market that vary significantly in terms of their costs including copays, deductibles, and monthly premiums. It is important to carefully compare these plans based on their benefits and expenses before making a final decision. One advantage of getting private health insurance coverage is that these plans offer more flexibility and freedom to choose your healthcare providers and hospitals than government-funded health insurance programs. However, private health insurance may sometimes be more restricted regarding certain benefits, such as coverage of a pre-existing condition or certain medical facilities.
Following are a few of the common health insurance plans that you can purchase privately:
Health Maintenance Organization (HMO)
With an HMO plan, you must choose a healthcare provider from the provider's network list who will be responsible for all your following medical care. However, you can get emergency treatment from a doctor, not on their network.
Preferred Provider Organization (PPO)
With a PPO plan, you get more freedom to choose a healthcare provider or a specialist for your treatment. However, you will need to pay extra for these visits.
Exclusive Provider Organization (EPO)
With an EPO plan, you will get similar services as PPO plans, but you will need to pay the expenses from your pocket if you wish to see a doctor who is not in the network, except for emergency situations.
POS plans are an amalgam of services and benefits included in the HMO and PPO plans. With these plans, you will need to get treated by a network doctor who can then refer you to a specialist if needed. Additionally, these plans also provide some coverage for out-of-network care.
It is imperative to consider the pros and cons of every plan and compare them for their benefits and cost before making the final purchase. It is also essential to consider your unique health needs to ensure your chosen plan covers those needs.
If you need help finding a plan that fits your budget and specific needs, give us a call, and let us help! Our services do not cost you anything to use and we have access to all the carriers and plans available in your area. Contact us today for a free consultation!