Health Insurance Options for Bartenders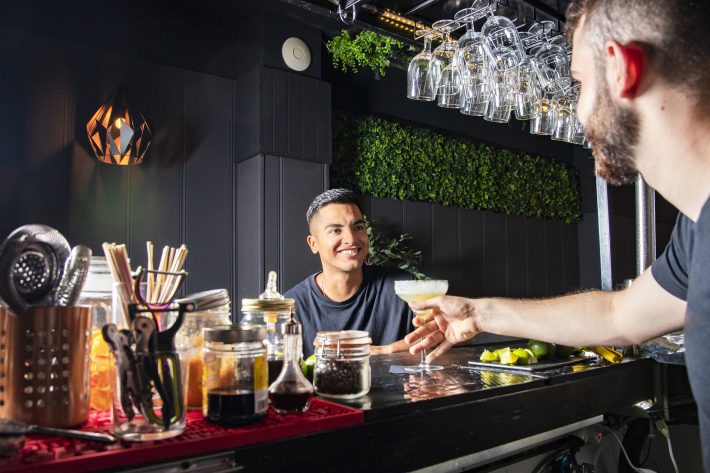 Bartenders are an important part of the service industry, and in most cases aren't offered health benefits at work by their employers. In fact, most bars and nightclubs hire them as part-time employees and consider them ineligible for health insurance. In these circumstances, bartenders need to get their own health insurance plan through alternative options. However, most bartenders don't know how to get a health insurance plan to meet their coverage needs within their budget.
How to get health insurance as a bartender
Consider an Employer-Sponsored health insurance plan.
If you're one of those lucky bartenders whose employer offers insurance, you can enroll in a health insurance plan sponsored by your employer. In such a plan, your employer pays a specified part of your health insurance premiums and other associated costs (like deductibles) while you pay the remaining. Such health insurance plans make healthcare coverage affordable for average-income occupations like bartenders. You can pay the premiums of your employer-sponsored health insurance plan from your pay to get a tax advantage. Your pay becomes less after premium payments, due to which you may have to pay less income tax.
Choose an individual health insurance plan through the Marketplace (Healthcare.gov)
The Health Insurance Marketplace (Healthcare.gov) is a place where US citizens can buy ACA-compliant individual health insurance plans. Bartenders can use the Marketplace to enroll in their desired health insurance plan. The enrollment period runs from November to January every year. All health insurance plans provided by the Marketplace are ACA-approved. So, you will enjoy ACA protections with your healthcare coverage. In fact, the Marketplace offers more affordable health insurance for bartenders than other resources.
Individual health insurance plans cover all basic and essential healthcare services. Through the Marketplace, you can enroll in the following four health insurance plans:
EPO (Exclusive Provider Organization) – EPO is a managed healthcare plan that covers the healthcare services you get from doctors, specialists, or hospitals within the network. However, you can get out-of-network healthcare in emergencies, but with higher out-of-pocket costs.
HMO (Health Maintenance Organization) – HMO covers you only if you receive care from doctors and specialists in the plan's network. It doesn't cover out-of-network healthcare costs except for emergencies. It's an excellent health insurance plan for bartenders who need integrated prevention and wellness care.
POS (Point of Service) – POS supplies affordable health insurance coverage if you get healthcare from doctors and hospitals within the network of the plan. However, you may need to get a referral from your primary care provider if you want to visit a specialist.
PPO (Preferred Provider Organization) – PPO plan requires you to pay less if you receive healthcare from the doctors, specialists, and hospitals within the plan's network. However, this plan doesn't require getting a referral from your primary healthcare provider if you want to see a specialist. You can also see doctors and specialists outside of the network but with higher out-of-pocket costs.
Consider COBRA Coverage
COBRA stands for the Consolidated Omnibus Budget Reconciliation Act. It allows the employees who lost their jobs to keep their health benefits provided by their group health insurance plant for limited periods (usually 18 to 36 months). Bartenders who lost their jobs at a workplace where they were getting health insurance coverage through an employer-sponsored group health insurance plan can use COBRA continuation coverage. You may get the same healthcare benefits through COBRA coverage that you were getting from your previous employer.
Get a private health insurance plan.
Another way to get affordable bartender health insurance is private plans. You can buy a health insurance plan that meets your coverage needs and budget from private suppliers. It's an excellent way to get healthcare coverage for those bartenders who don't qualify for the Marketplace and COBRA continuation coverage. Private health insurance plans provide you with maximum freedom to customize your healthcare coverage as per your budget.
Medicaid
Medicaid is a federal health insurance program that offers healthcare coverage to low-income families or individuals with certain disabilities. The Federal Government runs this program in partnership with state governments. You can get affordable health insurance coverage if you're eligible for Medicaid. An individual's eligibility for Medicaid is decided based on income, healthcare needs, and certain social & financial circumstances.
Get a High-Deductible plan.
High-Deductible plans are an excellent choice if you're healthy and don't use healthcare services frequently. These plans come with high deductibles but with lower monthly premiums. A deductible is an out-of-pocket that you pay for a healthcare service you get when your coverage is not in force.
Besides these options, you can stay covered on your family member's plan if you're under 26. However, it only works if your family member's insurance plan has a provision to add you.
How to get the right health insurance coverage as a bartender
From the above discussion, you may have figured out that a wide range of health insurance options offers bartenders healthcare coverage. So, you may find choosing the right plan for yourself to be challenging. Therefore, you must count on a professional health insurance broker who will explore all options and find the best and most affordable one for you. A health insurance broker helps you make informed decisions about your healthcare coverage. You can save a lot of money and valuable time by hiring the service of an insurance broker. The remarkable thing about the team here at Find the Plan is that our services are completely free of charge, and we have access to all plans and services available in your area. Take our Plan Match Quiz today to see what options may be available to you.