Health Insurance for Travel Nurses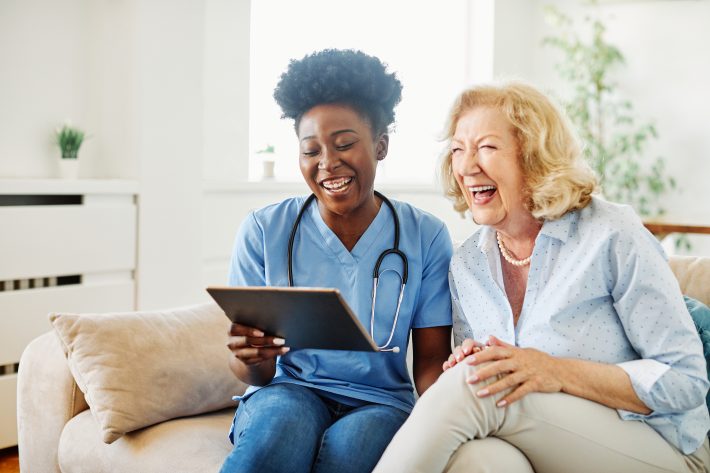 Travel nurses became a vital part of the healthcare system, especially during the COVID-19 pandemic to make up for the shortage of nurses who fell sick and had to take a leave of absence from work. Travel nurses are called in for duty when this shortage happens to take care of the sick. Just like their patients, travel nurses are also prone to falling ill and need their health needs covered by a suitable insurance plan.
Unlike nurses working in a hospital who have their health insurance needs covered by their working place, travel nurses must consider their health insurance options themselves most times and select a plan that meets all their needs. Apart from looking for a health insurance plan for travel nurses that supplies all the required benefits, travel nurses need a plan that they can easily afford. Another factor that makes health insurance for travel nurses a bit more complicated is that they often must move from one place to another and need a plan that looks after this need as well as supplies coverage no matter where they are located.
In this article, we have gathered different health insurance options for travel nurses they can choose from.
Agency Provided Health Insurance
While registered nurses are considered hospital employees, travel nurses work through different travel nurse agencies. These agencies hire nurses for a specific period of weeks or months to work on a contractual basis. Once this period is over, travel nurses need to find another agency for their next job.
Travel nurses can get a health insurance plan through their agency. This can save them the trouble of doing hours of research to find suitable health insurance for travel nurses. A few of these agencies offer benefits like vision and dental care so they do not have to pay for these treatments. Additionally, agency-supplied health insurance can be a more economical option for them as most of these companies pay a varying percentage of their insurance. However, there are some limitations to this as well.
Agency-provided health insurance is not permanent as health insurance will change with all agencies travel nurses work with. Getting individual health insurance supplies health benefits without any gaps in between. In addition, changing agencies can be expensive.
If you choose to go with an agency-supplied health plan, make sure you go over all the details. Look at all the benefits their plan supplies and see if these benefits meet all your health needs. Additionally, ask as many questions as you need before opting for a plan to rule out any condition that does not suit you well.
Individual (Private) and Family Health Insurance
ACA-compliant individual or private health insurance plans are another excellent health insurance choice for travel nurses and their families. Individual health insurance gives you far more control than an employer or agency-supplied health insurance. Individual health insurance is a suitable choice for travel nurses, and you can easily enroll in this plan online.
Enrollment periods for individual or private health insurance plans for nurses open every year from November 1st to December 15th. However, you can also apply for this health insurance during other times in the calendar if you face a qualifying event, such as:
Giving birth

Changing your job

Moving outside the area covered by your previous insurance provider
In case of one of these qualifying events, you will get a 60-day window to apply for enrollment.
Individual and family health insurance can prove a reasonable option for you if you thoroughly look at their provided benefits and compare them with other insurance companies. Private health insurance is a flexible health insurance choice for travel nurses, and you will not have to face gaps between coverage in case you either change your agency or your accommodation. This choice also gives you the freedom to choose a plan that aligns with your healthcare needs and gives you more control in terms of paying your monthly premium, copays, and deductibles.
Short Term Health Insurance
Short-term health insurance is one of the most practical health insurance options for travel nurses especially if they are looking to change their agencies or jobs or if they cannot afford the more expensive ACA-compliant health insurance. Short-term health insurance is specially designed to meet the demands of travel nurses that need to change location every few months. Short-term health insurance supplies benefits at a very economical price.
However, short-term health insurance is limited in terms of its health benefits. Make sure to study their plans online and compare them for their benefits and pricing before deciding. Although this choice is flexible and light on your pocket, it does not supply converge for any pre-existing condition you might have. Take your time to look at the benefits included in short-term health insurance as it might not include many essential healthcare services.
Additional Vision and Dental Insurance
You might need to get supplemental vision and dental insurance if you decide to go with ACA-compliant health insurance plans as they do not include vision and dental services like regular eye and dental checkups, glasses, etc. 
Penalty for Not Getting Health Insurance
You can get fined in some states if you do not have health insurance coverage as a travel nurse. The states that have made health insurance for travel nurses mandatory include the following:
California

New Jersey

Washington D.C.

Rhode Island
This fine can be a percentage of your income or a flat fee that varies according to each state. Make sure you have health insurance coverage if you are planning to take a job in one of these states.
The Wrap-Up
Choosing a health insurance plan can be a daunting experience for travel nurses. With the diversity of available plans and the needs of everyone, careful consideration of each possibility is essential to make a wise decision. Agency-supplied health insurance, individual health insurance, and short-term health insurance are three of the most common and popular health insurance options for travel nurses. If you need help navigating all your options, an insurance broker, like Find the Plan, can be a great tool. We can help you find the best plan for the right price and our services do not cost you anything to use.