Health Insurance for GrubHub Drivers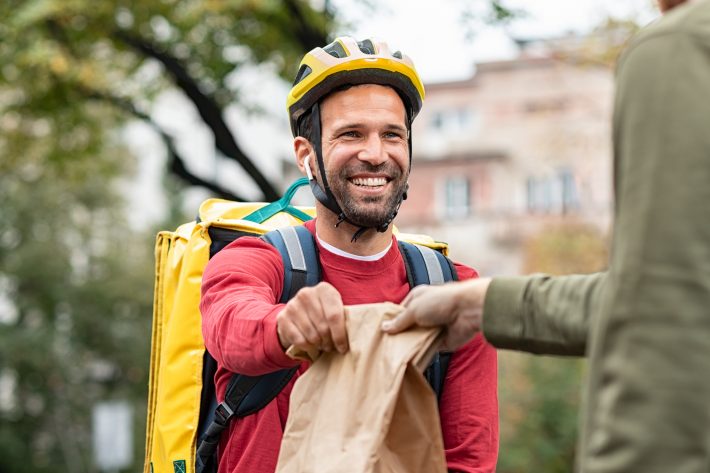 GrubHub is an American online prepared food delivery company that hires drivers on a temporary basis. GrubHub drivers are not permanent employees; instead, they're independent operators and categorized as 1099 workers. Therefore, GrubHub is not responsible for providing its drivers with a full-time health insurance plan. So, GrubHub Drivers need health insurance coverage from the Marketplace or other alternatives.
In this article, we're going to summarize popular health insurance options available for GrubHub Drivers. So, let's get started!
What Health Insurance options are available for GrubHub Driver
GrubHub's Prop 22 Healthcare subsidy program
Proposition 22 is a new California Law that obligates rideshare and delivery companies to provide healthcare subsidies for drivers working in California and meet minimum eligibility criteria. Under Prop 22, GrubHub provides a quarterly or yearly stipend to help eligible drivers to pay for their health insurance coverage. In order to qualify for a healthcare subsidy, you must meet the following requirements.
Drive in California
Driving for at least an average of 15 hours a week over the quarter.
Enrollment in a qualifying health plan. You must provide proof of enrollment in the health plan within 15 days from the end of your current calendar quarter. After submitting valid proof of health insurance plan enrollment, you'll be deemed eligible for a healthcare subsidy that will be paid out in 15 days from the day of proof submission.
A qualifying healthcare plan is a health insurance plan that takes you as a plan subscriber. Qualifying plans cannot be Medicare, Medicaid, or group insurance plan.
Based on your active delivery time, there're two levels of healthcare subsidies you'll receive:
Level – 1: Requires an active time of at least 15 hours or more, but less than 25 hours a week over the entire quarter.
Level – 2: Requires an active delivery time of at least 25 or more hours a week over the entire quarter.
Private Health Insurance Plans
Many insurance suppliers provide health insurance for GrubHub drivers. You can take out a health insurance plan similar to the one you received from your employer, through popular health insurance suppliers, like Blue Cross, Desjardins, and PROLINK.
PHSP (Private Health Services Plan)
Private Health Services plans are an excellent alternative to regular insurance plans. These are CRA-approved health insurance plans that provide tax-free reimbursement for your medical bills or treatment expenses incurred from an illness or injury.
The Health Insurance Marketplace
As a 1099 worker and independent contractor, you're eligible for enrollment in health insurance through the Health Insurance Marketplace (HealthCare.gov). It was established in 2014 under the ACA (Affordable Care Act). The Health Insurance Marketplace provides affordable GrubHub health insurance with comprehensive coverage. You can apply for a Marketplace health insurance plan during the open enrollment period, which is typically in November or December.
How to get GrubHub Health Insurance
It's highly recommended to use the services of a Professional Health Insurance advisor that saves you both money and time and helps you find the cheapest health insurance option in the market.