Health Insurance for 1099 Workers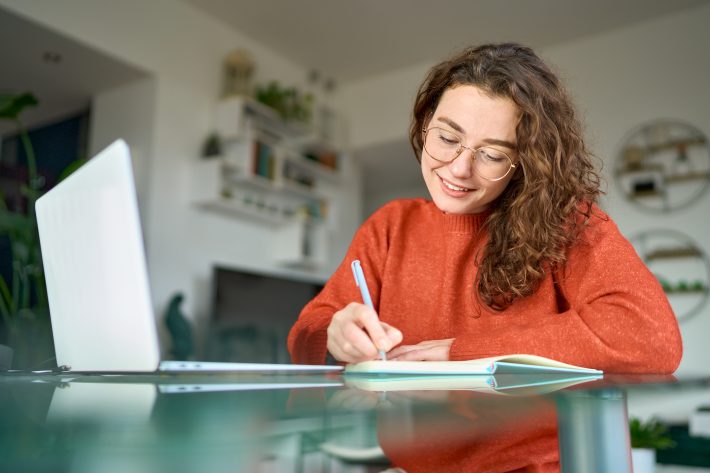 Looking for the ideal health insurance plan but dreading the process? At Find The Plan, we can pinpoint the perfect plan in less than 15 minutes, and our services are free! Our experienced team is just a click away to help in the process. Say goodbye to paperwork hassle and hello to peace of mind. Reach out now for a free consultation, and let us help guide you to the right plan.
1099 workers are considered independent contractors hired by companies for a specific job and a specific period. They are practically regarded as self-employed, or freelancers, and enjoy the perks of working independently.  As 1099 workers are categorized as self-employed, they are not eligible for company-provided health insurance benefits.
Health insurance is an essential consideration when choosing a job. Most Americans utilize their company-provided health insurance to cover their health needs. 1099 workers, on the other hand, need to look for and buy health insurance independently. Fortunately, there are many health insurance options for 1099 employees to choose from.
Here are seven health insurance options for 1099 workers – including their added benefits and limitations.
Individual or Family Health Insurance Plans
Buying a health insurance plan from a private insurance carrier is one of the most accessible health options for 1099 workers. You can buy an individual health plan if you are alone, or choose a plan that provides coverage for your family as well.
Private insurance plans typically use a metallic tier system that represents different coverage and pricing levels, including bronze, gold, and platinum. Bronze plans are the most economical and charge you lower monthly premiums than others. However, you will have to pay more to see a physician or get a prescription.
On the other hand, the gold and platinum plans can be expensive in terms of monthly premium costs. Still, with these plans, you will have fewer out-of-pocket expenses. It is imperative that you closely look at the benefits and costs of these plans to find a plan that matches your budget and health needs.
Furthermore, with these plans, you may also become eligible for a subsidy on your monthly premiums.
Coverage Through Your Spouse's Employer
If you are married, then you might be eligible for health insurance as a 1099 worker through your spouse's health insurance plan provided by their employer. Although this option can be more affordable than a privately bought insurance plan, employer-sponsored health plans do not offer extensive benefits to spouses. You can get an ACA subsidy on premiums of your private insurance plans, so make sure to compare the cost and benefits of private and spouse's provided insurance plans to see which option is cheaper and more suitable for you.
Coverage Through Your Partner's Employer
You might be eligible to get health insurance coverage from your partner's plan even if you are not married to them. This type of coverage is mainly provided by large companies and sometimes by a city or state government. A few small companies might also be willing to offer these benefits.
The domestic partner can be of various natures. You will need to be living together for a specific period to be eligible for this coverage. Additionally, you will be required to provide proof of your relationship, including state or municipal domestic partnership registration, a partnership affidavit provided by the health insurer, or a state civil union license.
Coverage Through Your Parent's Plan
If you are less than 26 years, then this could be one of the best health insurance options for you as a 1099 worker. Every person 25 years old or younger is eligible to get coverage from their parent's health plan as directed by ACA. This is true even if you are not living with your parents or even if you are living in another state. Make sure you research the details of the provided coverage and the costs before opting for this insurance option. Additionally, your parents will be aware of your healthcare decisions as they will get an alert every time you visit a doctor or get treated for an illness.
Checking your eligibility for health insurance coverage through Medicaid is as easy as entering your income and location on Health Insurance Marketplace. However, you will need to meet their requirements of low income. The state offers Medicaid coverage, and the minimum income amount varies for different states. Usually, your income should be 133% of the federal poverty line. Still, some exceptions exist for certain populations, like pregnant women. Medicaid coverage will provide all the essential benefits, including physician visits, hospital care, and laboratory tests. In addition, a few states also include further benefits such as physical therapy, prescription drugs, eye care, etc. 
Medicare is another federal health insurance program available for 1099 workers. This program is only for adults 65 years and older still working independently. This program offers various plans that differ in terms of cost and provided coverage. Make sure you go through all available options to choose a plan that suits you the best. However, this option is known to be a little expensive on the pocket. In addition, an average American pays $483.42 per month as their out-of-pocket amount.
Small Business Health Insurance
You can easily qualify for a group plan if you work independently and have someone to work for you. You only need one person to work for you to become eligible, but this person cannot be your spouse. This can be one of the most sensible health insurance options for 1099 workers as it is way more economical than buying an individual plan. Furthermore, you can get back your tax credit through Small Business Health Insurance Options (SHOP) by covering the health insurance costs of your employees.
Other Health Insurance Options for 1099 Workers
Following are a few other health insurance options for 1099 and other independent workers that you can consider:
Affiliated Workers Association (AWA)

Association for Computing Machinery (ACA)

Short-Term Medical Plans

Limited Benefit Plans

The Consolidated Omnibus Budget Reconciliation Act (COBRA)

Health Care Sharing Ministries (HCSMs)

Writers Guild of America West (WGAW)

Freelancers Union

Military Programs
All the above-mentioned health insurance plans have their own cost, coverage, benefits, and limitations. Make sure you investigate them in detail before making a final decision. An insurance broker, like Find The Plan, can be a great tool as we can help you find the right coverage that fits your specific needs, and our services do not cost you anything to use.