Employee Health Insurance Options for Business Owners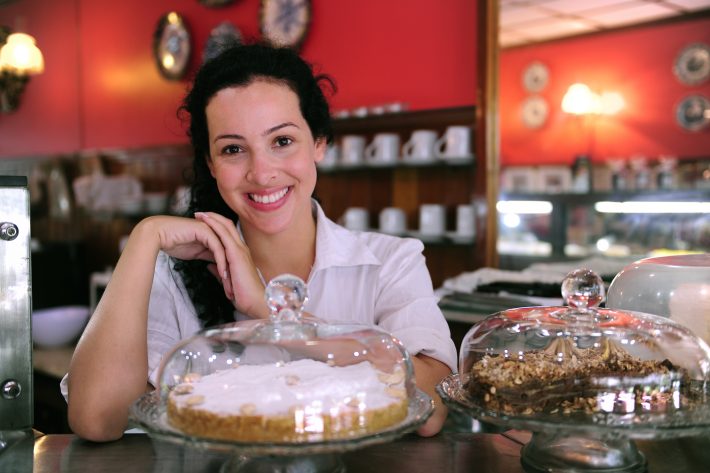 Rising healthcare costs have not only affected individual employees, but they have also become a problem for businesses. It is especially true for businesses that have a keen interest in the health benefits of their employees. According to a 2021 survey conducted by Kaiser Family Foundation, 98% of employers find the cost of healthcare for their employees is excessive and 90% of the respondents who were owners of large businesses, believed that the providing cost of healthcare services to their employees will become unsustainable in next five to 10 years. This is especially true for small businesses.
The rising healthcare costs have made it difficult for the owners of small businesses to find suitable health insurance plans for their employees. Most of the available health insurance plans are generalized for all businesses, regardless of their scale. This has forced owners to completely drop healthcare benefits for their workers, which in turn is costing these owners in terms of their employees leaving jobs to look for better opportunities.
But here is the good news! Regardless of the recent hikes in healthcare prices, there are a few affordable health insurance options for small businesses that are more affordable than traditional group health insurance. In this article, we have covered the best health insurance options for businesses, their pros and cons, and the reason they can be a suitable option for your business.
Blue Cross Blue Shield
Pros
Blue Cross Blue Shield is the largest health insurance provider in the US with nationwide availability. It offers a diverse range of workplace wellness programs you can choose from according to your preferences. Blue Cross Blue Shield also offers a premium deal called Bird365 that supplies discounts to employees on healthcare products and services.
Cons
Due to a wide range of diverse programs and nationwide availability, the J.D. power rating for Blue Cross Blue Shield varies in different regions. Also, due to the limited availability of online information, you will need to contact a sales representative to find the details you are looking for.
Why Should You Choose it?
Due to their vast spread network across the US, you can find a health insurance plan that fits your budget as a business. It is a network of 35 companies that can provide access to 96% of hospitals in the US. However, you can find different reviews about Blue Cross Blue Shield in various regions as it is a group that includes different companies running a business in their own ways. The plans offered by this company include health maintenance organizations (HMOs), preferred provider organizations (PPOs), high deductible health plans, and group dental and vision plans.
Kaiser Permanente
Pros
Kaiser Permanente has a high J.D. Power customer satisfaction rating. It has a 4.3-star rating from the National Committee for Quality Assurance (NCQA). You can find an online comparison of different health plans offered by this company and choose the one you find most beneficial for your business. Kaiser Permanente also supplies complimentary care (like acupuncture and chiropractic), vision, and dental plans.
Cons
Kaiser Permanente has limited availability. It is only available in Hawaii, California, Georgia, Colorado, Oregon, Washington, Washington D.C, Maryland, and Virginia.
Why Should You Choose it?
The overall NCQA rating of Kaiser Permanente is higher than any other insurance provider which speaks for its quality. It also gained the first position for customer satisfaction in five regions. What makes this even more significant is that it is only available in eight regions.
The highlight of Kaiser Permanente is its HMO plans. Due to its small network, this company can supply plans at a low cost. You can pair these plans with health saving accounts and health reimbursement arrangements. Additionally, Kaiser Permanente supplies various fitness programs which also include a free consultation from a wellness coach.
Aetna
Pros
Aetna has a large network of providers. It is known for its dedicated support for new businesses. You can also find self-insured funding options in their health insurance plans and it offers $0 copays for its self-insured members.
Cons
MinuteClinic benefits offered by Aetna are only available in some states. You cannot find comprehensive information about their plan online.
Why Should You Choose it?
Aetna can be an excellent self-insured funding option if you are looking for a flexible plan that has the potential for great savings. You can save up to 25% of the monthly costs, additionally, you can get back half of the surplus. With the stop-loss options, you will be immune from unaffordable costs.
Some of the highlights of Aetna include a mobile app for its full-insured members that they can use to gain rewards after achieving personalized goals, virtual fitness classes, and virtual care through Teladoc. It is also known for its exceptional financial strength rating by AM Best and a 3.3 NCQA rating for its commercial plans.
United Healthcare
Pros
United Healthcare supplies various extra benefits in addition to vision and dental care. With United Healthcare you can also offer services to your part-time and seasonal workers. It is available in all 50 states of the US and has an A+ AM Best financial strength rating. You can also compare their plans easily using online comparison tools.
Cons
Like Blue Cross Blue Shield, the user satisfaction rating of United Healthcare also varies by region. But unlike Blue Cross Blue Shield, it is not ranked by J.D. Power.
Why Should You Choose?
United Healthcare has the largest network that supplies access to 1.3 million healthcare providers. If you opt to provide your employees with added coverage, you can get bundled savings on offers including vision, dental, hearing, disability, absence, supplemental, pet, and life insurance benefits. A wide range of diversified plans is offered by this company that can prove lucrative for you and your business. United Healthcare has a 3.5-star NCQA rating.
The Wrap-Up
This article includes four of the top health insurance companies with their most prominent positive and negative features as reported by their customers. While Blue Cross Blue Shield and United Healthcare have nationwide availability, Kaiser Permanente is known for its best customer experience. United Healthcare is superior in terms of offering a wide range of benefits. Aetna, on the other hand, can be a practical choice for small businesses which are looking for self-insurance. As you can see it can be tricky to find the right company for your health insurance needs. With Find the Plan we work with all providers in your area and offer all plans available. The best part of our service is that it does not cost you any added fees to use it! Get in touch with us today and let us help you find the plan and company that best fits your needs.