What are the Best Alternatives to COBRA Insurance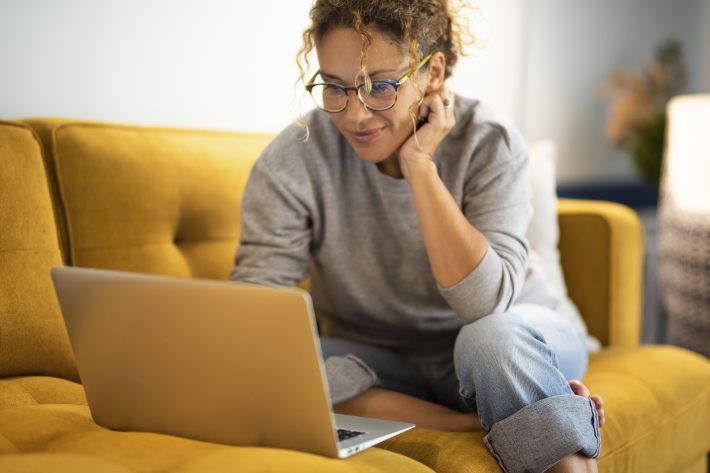 Looking for the ideal health insurance plan but dreading the process? At Find The Plan, we can pinpoint the perfect plan in less than 15 minutes, and our services are free! Our experienced team is just a click away to help in the process. Say goodbye to paperwork hassle and hello to peace of mind. Reach out now for a free consultation, and let us help guide you to the right plan.
COBRA stands for the Consolidated Omnibus Budget Reconciliation Act. This act was passed to allow employees who lost their jobs to keep their employer's health insurance benefits. COBRA Insurance covers the healthcare expenses of eligible unemployed employees and their families for up to 36 months. Under COBRA coverage, eligible employees can continue the same coverage benefits they were getting from their former employer. Besides losing a job, many other events can make employees eligible for COBRA Insurance, such as:
Quitting a Job

Transitioning to a different job

Retirement

Reduced work hours
Family members and dependents under 26 can stay covered on the eligible employee's COBRA insurance plan. 
To be eligible for COBRA, it's essential that you were enrolled in a group health insurance plan sponsored by your former employer with 20 or more employees at the time you left the job. It's also necessary that the group insurance plan is still in effect. 
Why do you need alternatives to COBRA Insurance?
COBRA Insurance can cover a wide range of health benefits in addition to basic healthcare coverage. It is an excellent way for employees who lost their jobs to continue their healthcare benefits and coverages. However, the major con of COBRA Insurance is that it may be very costly. According to a trusted COBRA insurance forum, the average cost of continuing your health insurance coverage through COBRA can be $400 to $700 a month per individual. In some cases, the monthly premiums of COBRA insurance can go over a thousand dollars. Such high premiums cause significant problems for people who have lost their main source of income. That's why most people look for an affordable alternative to COBRA Insurance.
Fortunately, there's a wide range of COBRA Insurance alternatives you can choose from. Let's explore some of the best and most affordable COBRA alternatives.
Best alternatives to COBRA Insurance
Get an ACA (the Affordable Care Act)/Obamacare Plan through the Insurance Marketplace (Healthcare.gov)
If you can't afford COBRA continuation coverage, the ACA (Affordable Care Act), also known as Obamacare, is the best and most affordable option. Employees who lost their jobs can enroll in an Obamacare plan via the Marketplace during the open enrollment period that runs from November 1st through December 15th. One of the significant advantages of getting Health Insurance via the Marketplace is that you're allowed to choose a health insurance plan that fits your specific coverage needs. Obamacare is an excellent health insurance choice for gig workers and freelancers who can't afford health insurance plans from private suppliers. 
Getting a Health Insurance plan through Healthcare.gov is an excellent choice for people with pre-existing conditions. The Marketplace can't deny your application based on pre-existing conditions. Plus, a Marketplace plan offers you lower prescription prices and increased access to screenings and preventive care. 
It's essential to keep in mind that the total cost of your ACA health insurance plan will include monthly premiums, deductibles, copays, and the percentage you're required to pay for various healthcare services. 
Go for a Private Health Insurance plan.
Private and individual health insurance plans work similarly to the Marketplace (Healthcare.gov) plans because, in both situations, you select a new health insurance plan provided by a health insurance provider. However, a private health insurance plan comes with more freedom and coverage customization than the Marketplace. You can get quotes directly from individual insurance providers in the market.
Private health insurance plans are the best choice for people who:
Don't qualify for the Marketplace plans

Need short-term health insurance coverage

Need immediate health insurance coverage
ACA (Affordable Care Act) protections apply to all private health insurance plans, which means you can't be denied for pre-existing conditions or dropped from your policy due to an illness. Private and individual plans are considered affordable health insurance options. 
However, it's important to remember that private plans purchased outside the Marketplace are not eligible for a government subsidy or income-based savings benefits. They also don't qualify for a premium tax credit. 
Choose a High-Deductible Plan
High-Deductible health insurance plans are one of the most popular alternatives to COBRA Insurance. As the name implies, these plans come with high deductibles but low monthly premiums, making them an affordable health insurance choice. 
A High-Deductible plan is an excellent choice if you're healthy and use your health benefits infrequently. It allows you to save more on your monthly premiums. However, you will have to pay more out-of-pocket when you use healthcare services. There's a solution to this problem in the form of an HSA (Health Savings Account). By pairing your high-deductible plan with an HSA, you can set aside money tax-free to use healthcare services. 
Consider a shared Health Insurance plan.
Instead of using COBRA continuation coverage, you can stay covered by joining your partner or spouse's health insurance plan. For example, if your spouse is enrolled in a Health Insurance plan sponsored by their employer, they could add you to their plan.
Medicaid
Medicaid is a practical alternative to COBRA continuation coverage. It's a public health insurance program started by the Federal Government in partnership with individual states. See if you're eligible for Medicaid. Medicaid is available for individuals (and their families) who qualify as low-income or are otherwise reliant on public services access to healthcare. It's important to remember that everyone is not eligible for Medicaid. The eligibility criteria are decided based on income, healthcare needs, and social circumstances. 
Are you unsure what health insurance alternative can work best for you? Let our licensed advisors help!
Professional COBRA Insurance brokers know the COBRA continuation coverage and its alternatives inside out. Therefore, they can help you choose an affordable alternative to COBRA insurance to meet your specific coverage needs within your budget. Best of all, our services are completely free of charge to you – we're genuinely here to help. Take our PlanMatch quiz to get started!